Texas Trust CU Theatre at Grand Prairie
It's a Country Ecstasy time: Enjoy a spectacular Dwight Yoakam live performance on Friday, this September 15th, at the Texas Trust CU Theater. Dwight Yoakam, known for his unmistakable Bakersfield sound, continues to be relevant and beloved among country music fans.
With one of the exciting albums, "Swimmin' Pools, Movie Stars", Yoakam continues his career independent of the ever-changing vagaries of the Nashville scene. This makes it special and in many ways unique in its genre.
Don't miss the opportunity to enjoy the unparalleled sound of country music from Dwight Yoakam at this one-of-a-kind concert. Get your tickets as soon as possible and join us for this celebration of music, where you will have the opportunity to immerse yourself in a world of unforgettable melodies and exciting rhythms!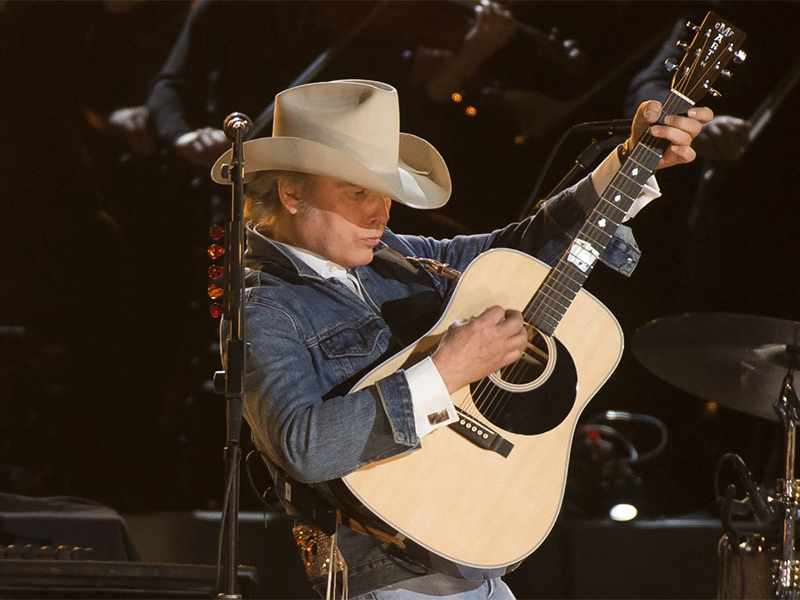 Early on in his career, Dupyt Yoakam proved that he was more than just another guy with a guitar and a hat. He reached the top thanks to the new sound in the country and had quite an impact on this direction.
One of the moments that significantly influenced his successful career was meeting the producer/guitarist-virtuoso Pete Anderson. This marked the beginning of a musical relationship that became the country music equivalent of rock's Glimmer Twins (Mick Jagger and Keith Richards).
He won two Grammy Awards for Best Country Performance for "Ain't That Lonely Yet" and Best Country Instrumental Performance for "Same Old Train" and debuted at number two on Billboard's Top Country Albums chart. His chart-topping album, Swimmin' Pools, Movie Stars, features country versions of Dwight's hits from his previous albums, as well as new songs that continue the tradition of the Bakersfield sound.
Dwight is also known for his successful acting career.
Thanks to numerous awards, successful albums, and diverse creative output, Dwight Yoakam has established himself as an outstanding figure in the history of country music.
Get your tickets to this exciting concert and join us in celebrating country music from one of the most talented singers of his generation. Don't miss the opportunity to witness a living legend on the stage of the Texas Trust CU Theater on September 15th!