Texas Trust CU Theatre at Grand Prairie | Grand Prairie, Texas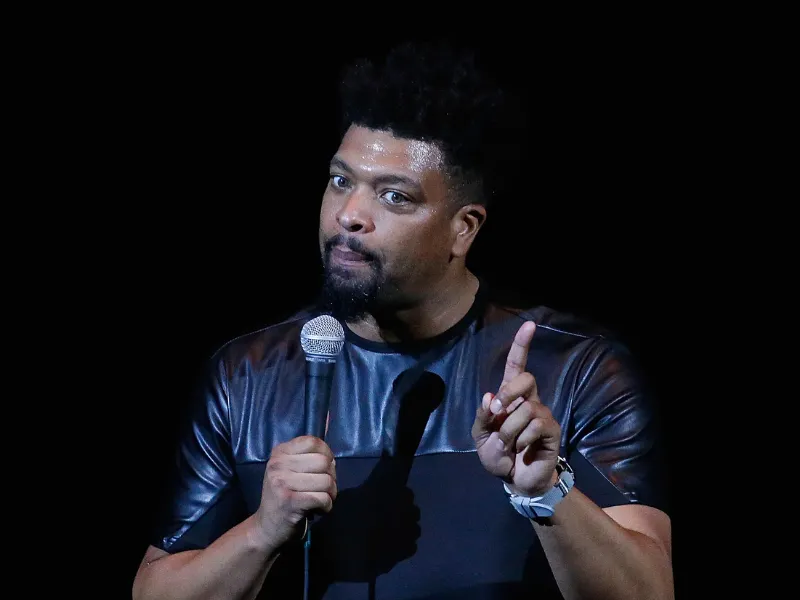 It's the clash of the comedy titans! The We Them One's Comedy Tour hits the Texas Trust CU Theatre on Saturday, April 27th featuring a roster of the funniest comedians, ready to deliver non-stop laughter! Brought to you by BMN Entertainment, audiences can look forward to humor-filled performances from Mike Epps, Lil Duval, Deray Davis, DC Young Fly, Chico Bean, and Karlous Miller. The entire gang is known for their supporting roles in early 2000s action films as well as appearances on MTV's improv game show "Wild 'N Out". The excitement continues with the addition of Mojo Brookzz as he joins the crew with his swagger-filled charming skits! The Grand Prairie stage will set the scene for the exclusive live event, gracing the crowd with advanced stage technology and a cozy ambiance that will amplify the comedians' routines. Don't miss the punchlines - reserve your seats as soon as possible by clicking the "Get Tickets" button above!
The top comedians are coming together! April 27th is the date for those looking to attend the "We Them One's Comedy Tour" that lands at the Texas Trust CU Theatre! Hosted by Mike Epps and presented by BMN Entertainment, the tour also includes special guests Lil Duval, Deray Davis, DC Young Fly, Chico Bean, Karlous Miller, and Mojo Brookz.
Headlining the show, Mike Epps will lead the night of jests with his signature comedy characterized by a larger-than-life personality. From his 2000 film "Next Friday" to his more recent stand-up specials, the legend is always ready to bring audiences his hilarious personal anecdotes mixed with relatable drama.
"Whatever the topic, one thing is constant - his goofy mannerisms and stage presence, which keep the audience constantly cackling. Especially when he impersonates various local types of people, like the older boyfriend, drug dealers, criminals, basketball coaches- he really gets the laughs," Leisurebyte shares in a review for "Indiana Mike," Epps' latest Netflix special.
Another name joining the show is American comedian and actor Deray Davis, best known for his scene-stealing roles in films like "21 Jump Street," "The Fog," and "Barbershop." Performing alongside him is DC Young Fly, who has transitioned from Vine to starring on MTV's "Wild 'N Out," where his natural humor and seamless delivery have cemented him as a standout performer.
Also a recurring cast member of "Wild 'N Out," Chico Bean will be part of these back-to-back performances. Most people recognize the actor/rapper for co-hosting the podcast "85 South Show" with his fellow cast member Karlous Miller, who will also be present on this night.
Completing the group are actors Lil Duval and Mojo Brooks. The former is famed for fusing comedy with chart-topping hits like "Smile (Living My Best Life)," while the latter is a rising comedian who offers a new and energizing outlook as compared to the traditional humor that the gang is known for.
The comedic event will unfold at the Texas Trust CU Theatre, celebrated for its expansive stage and rich acoustics that will ensure a clear performance no matter where you are seated inside the auditorium! Buy your tickets today for the "We Them One's Comedy Tour" on April 27th!