Texas Trust CU Theatre Information
Opened in February 2002 as the "NextStage Performance Theater" Texas Trust CU Theatre (formerly known as the Verizon Theatre) was proposed in in 1998 as an alternative to the now demolished Reunion Arena in Dallas.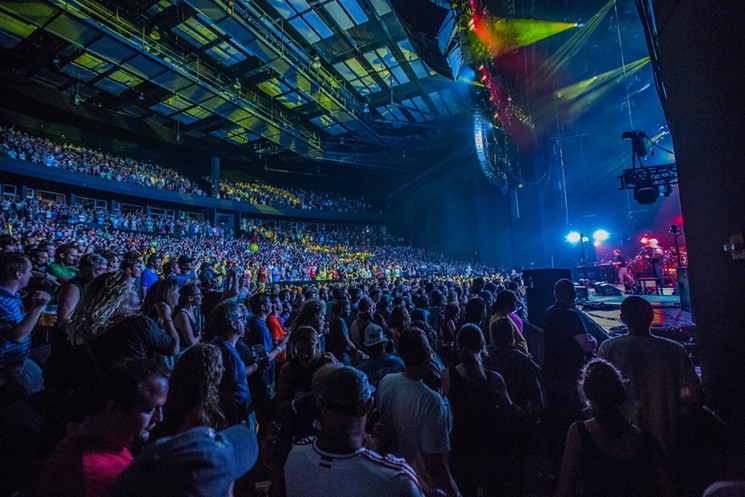 Known during construction as "Texas ShowPlace", the theatre was built in order to be a boost to the city of Grand Prairie's economy, and to draw tourists to the area.
Over the years, it has done exactly that – the building's comfortable, spacious seating, upscale catering, corporate hospitality areas, elite luxury suites with private entrances, and convenient parking set a new standard in the concert and theatrical touring industry, attracting the attention of such huge touring acts as: Demi Lovato, Fifth Harmony, Janet Jackson, Phish, "Weird Al" Yankovic, Toni Braxton, Jennifer Hudson, Paramore, Kylie Minogue, David Gray, Ben Folds Five, Barenaked Ladies, Jimmy Eat World, Roger Daltrey, Bob Dylan, The Black Crowes, Van Morrison, Robert Plant, Stevie Nicks, The Smashing Pumpkins and ZZ Top!