Texas Trust CU Theatre at Grand Prairie | Grand Prairie, Texas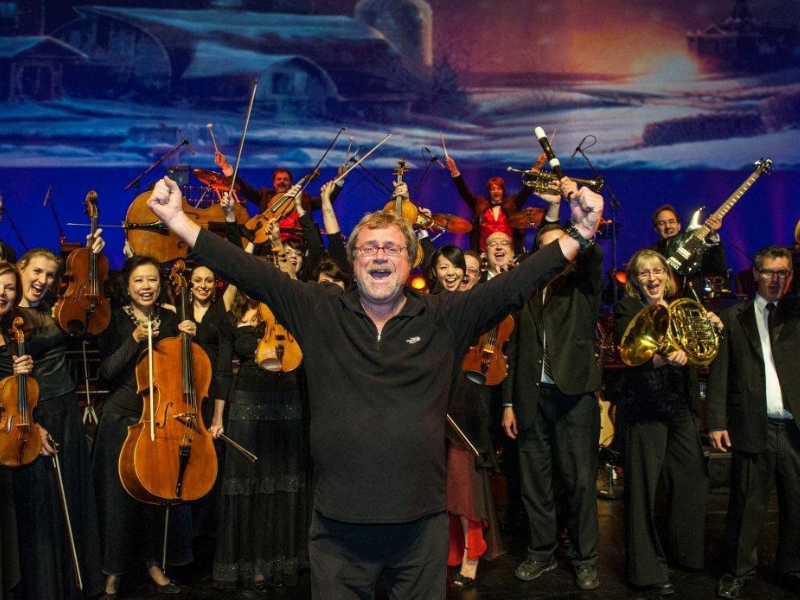 The #1 Best Selling Christmas ensemble is back for its much-awaited Yuletide tradition!
The Mannheim Steamroller Christmas Tour 2023 has just been announced, with almost a hundred shows all across the nation. Chip Davis, the visionary behind the Mannheim Steamroller, is once again very excited to share the ensemble's music just in time to celebrate the spirit of the holidays. Since 1974, Mannheim Steamroller has been the leading Christmas artist in the whole world, with over 40 million sales.
This is your chance to catch the marvelous performances of very talented musicians at the Mannheim Steamroller Christmas! Celebrate the joys of the holiday spirit with good music and good company at the Texas Trust CU Theatre on Friday, the 8th of December, 2023.
The holidays can't get any better than this! In a small-scale setting, the event this year will include well-loved Christmas songs from the Mannheim Steamroller Christmas albums. With MagicSpace Entertainment, Davis will co-direct and co-produce the shows during the Tour.
Purchase your tickets to the show right now before they run out!
Chip Davis founded Mannheim Steamroller in 1984. Davis published his debut holiday album, Mannheim Steamroller Christmas, containing modern contemporary renditions of seasonal classics - this helped them attain its most significant acclaim. A Fresh Aire Christmas (1988) and Christmas in the Aire (1995) came next, showcasing innovative takes on traditional carols as well as some brand-new songs that sound like them. Steamroller had now risen to the status of one of the most in-demand Christmas music performers of all time, thanks in part to their extremely radio-friendly style. Mannheim Steamroller Christmas Live, a live CD of holiday music, was released by them towards the end of 1997. They have released several albums since then, with a total of 13 Christmas albums.
The ensemble's sound is a modern approach to classical Christmas music and is well-perceived by audiences from different generations. They have sold over 30 million copies of their holiday albums alone, making them the #1-selling Christmas artists of all time. "We've even outsold Elvis," Davis said. "It's crazy."
Davis' journey to the top of the Christmas tree was winding. He began producing jingles for advertisements after completing his studies in music at the University of Michigan. Writer Bill Fries, who adopted the stage moniker C.W. McCall, performed Davis' jingles for one of his clients, Old Home Bread. The McCall name was thereafter used for non-jingles, and from 1974 and 1979, Davis and Fries issued five albums. With the 1975 No. 1 song "Convoy," they achieved great success.
"It's an eclectic mix," Davis said from his farm outside Omaha. "I'm a classically trained musician. I went to the University of Michigan for classical music. When I got out, I wanted to write some of that music and try to popularize it. That's where the drums and bass come in. But I retained instruments like the harpsichord and oboe. I'm mixing pop and classical. It's worked pretty good so far."
In today's era, the Mannheim Steamroller still reigns as the best Christmas artist of all time. Some of their best hits include "We Three Kings," "Hallelujah," "Deck the Halls," "Carol of the Bells," and many more! They will perform these timeless classics this year at the Texas Trust CU Theatre for an unforgettable holiday show on Friday, the 8th of December, 2023.