Texas Trust CU Theatre at Grand Prairie | Grand Prairie, Texas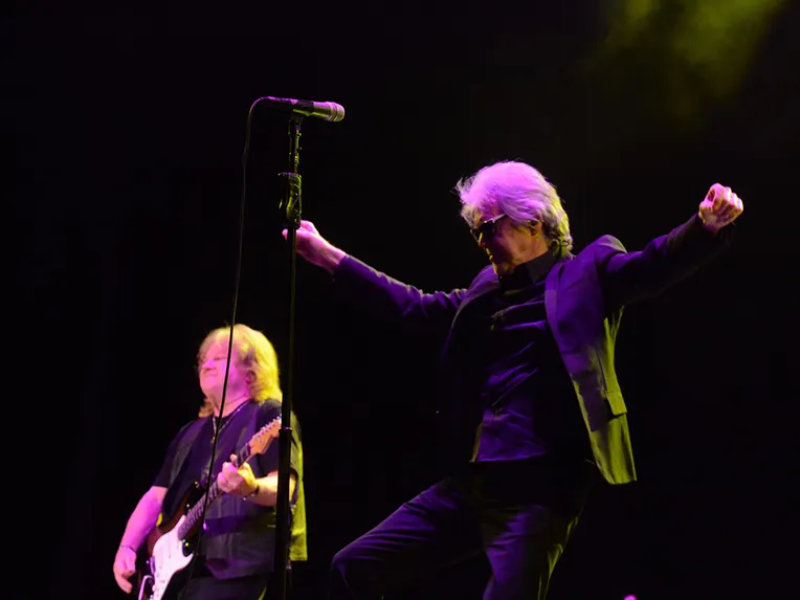 There was a time when rock music was REALLY rock music, and that was way back in the '60s and '70s. Arguably one of the best of that time was Three Dog Night, and the only way to enjoy their music was watchin' 'em perform live. Well, if you're hankering for those days, build a time machine or go watch 'em on tour for their Live in Concert Series. During the trek, the best one to check out is when they pass through the Texas Trust CU Theatre on Wednesday, November 1, 2023. There's one problemo though: tix're gonna be hard to come by, but don't sweat it, 'cause we've got your back. All you've to do is click on the "GET TICKETS" button up top and follow some really simple prompts. That's all that's standing in your way, so what are waitin' around for? Do it now!!!!
On this tour, y'all are gonna get to hear some of Three Dog Night's most incredible hits, including Mama Told Me (Not To Come), Joy To The World, Black and White, Shambala, Never Been To Spain, One, Celebrate, Liar, Old Fashioned Love Song, and so much more.
These dudes have been rockin' out since '67 and have created 21 Billboard top 40 hits, three of which hit the number one spot, making them one of the most successful bands of all time. As a matter of fact, they've sold over 100 million records worldwide, and although the band's lineup has seen different faces, one thing remains constant, and that's why they're absolutely fantastic to watch live.
Everything about this tour is going to be super special, and they're hittin' up a variety of venues on this incredible trek called Three Dog Night Live in Concert, including theaters, outdoor venues, and casionos. You're going to witness their signature three-part harmonies performed as tight as they've ever done and, of course, their infectious energy. There's nothing better than watching some of the best to ever do it live on stage and having a blast while they're at it. You'll feel it in your very being.as you feed off they're energy.
Even though the band is in their 56th year of performing, they've still got it and that includes 80-year-old Danny Hutton on vocals, Michael Allsup on guitar, Pat Bautz on drums, Paul Kingery on bass, and Howard Laravea on keyboards.
There's no point in waiting and this is probably the best time to be a fan of 60s and 70s rock, as you're in for a real treat, sooo grab your tickets right here and now for a show that will stay in your memory for a very long time to come. As the band's motto as they say via song, "The Show Must Go On" and it will at the on Wednesday, November 1, 2023 at the Texas Trust CU Theatre.