Texas Trust CU Theatre | Grand Prairie, Texas
With over 2 million listeners tuned-in week-in and week-out to Legendary DJ, Tony Blackburn on the BBC Radio 2 popular program Sounds Of The 60s series, the next best thing is to make a big leap from the studio on to the live stage. This best-loved radio program known for delivering the best-loved hits of the sixties is now on the road at headed this way to the Verizon Theatre at Grand Prairie on Friday 27th September 2019. Roll up for the magical mystery tour. Get your tickets now!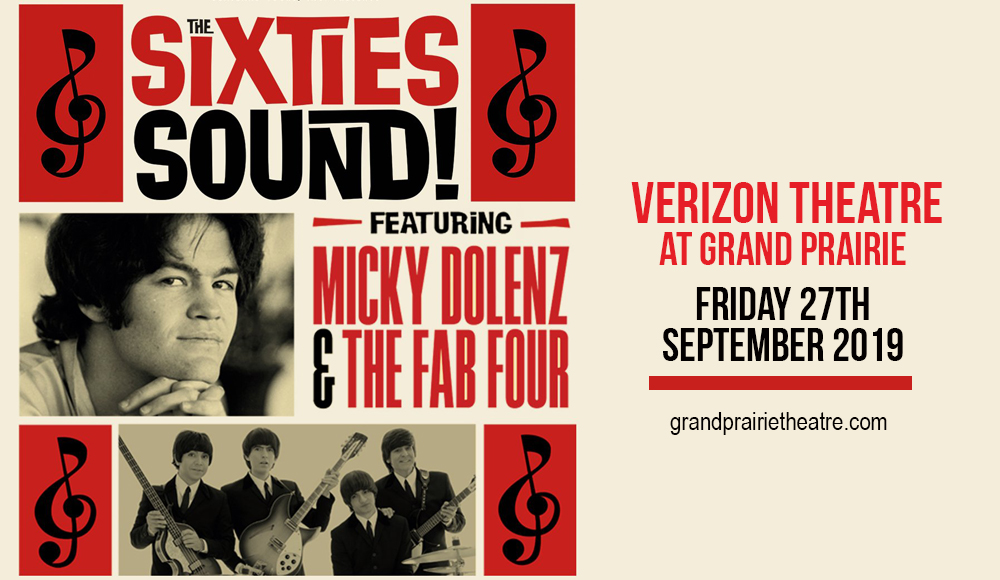 There's somethin' about this generation that keeps us coming back in time…The sixties was not just an era of making love not war. The music of the sixties harkens back to a time love, hope, peace, and inspiration. It was an era where people who longed for satisfaction, discovered that all you need is love. It was a decade of lighting one's fire and spreading good vibrations.
Legendary DJ, Tony Blackburn has been taking back his listeners to this era via his weekly program BBC Radio 2's popular Sounds Of The 60s series. His radio program gives those sixties oldies but goodies a spin along with anecdotes and stories that weave seamlessly through those songs that shaped a generation. For a radio program that attracts about 2 million listeners every week, the next best thing was to bring this show to the live stage and on the road. From the studio, the songs will come alive onstage as the Sounds Of The 60s All Star Band & Singers will breathe life into these everlasting hits.
Take this nostalgic trip, get your ticket to ride now!