Texas Trust CU Theatre | Grand Prairie, Texas
Hey Ladies, local bachelors in your area are looking for you! This time its not a fake advert though, its real, its live on stage, it's The Bachelor Live On Stage at Verizon Theatre at Grand Prairie on Saturday 16th May 2020. So, buy your tickets now to be in the audience and you might get picked buy a very eligible bachelor tonight! Featuring Bachelor alum Ben Higgins as your host, The Bachelor Live On Stage Official Tour guarantees all the drama, the gossip and the romance of your favorite TV show in one delightful evening for the ultimate fan party. Remember ladies, only one eligible hometown Bachelor is introduced to local ladies from the audience for a chance at love, so you just have to be there!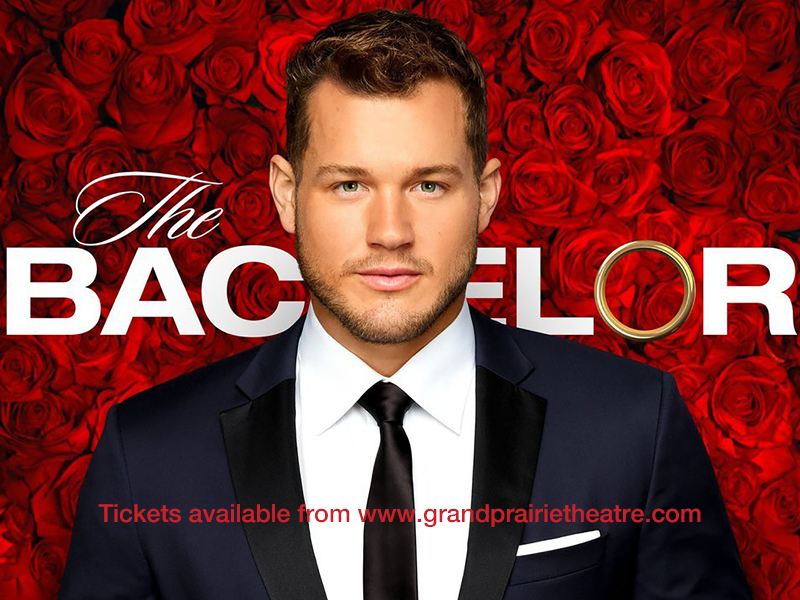 Through a series of games, challenges, onstage dates and other fun "getting to know you" scenarios we whittle our way down through multiple rose ceremonies until our local Bachelor has found the lady he's most compatible with. Audience members can help the women and bachelor along the journey by asking questions, making suggestions and cheering on the participants. If you like the TV show than you're going to love Bachelor Live On Stage!!! All the drama, fun and romance in one unforgettable evening.
Come to enjoy the show, or come to fall in love! This engaging and hilarious experience will give you and your friends plenty to gossip about and fit an entire season of Bachelor drama into one evening! For the first time ever, Bachelor Nation will have a say in the rose ceremony. From the first impression rose to group date challenges and coveted one-on-ones, watch it all unfold live on stage. Audience members and hosts will guide the Bachelor in his journey to find love. If the leading lady accepts the final rose, the night could end with the start of a beautiful romance.