Texas Trust CU Theatre | Grand Prairie, Texas
The old adage says 'life begins at 40'. But for a band like The B-52s the party's just about to get started. Indeed, 40 years down the road of being hailed as 'the world's greatest party band', the B-52s are showing no signs of slowing down and still very much at the top of their game, and now roaming the world with yet another concert tour de force. The B-52s are making a stop at the Verizon Theatre at Grand Prairie, and will be hitting the stage on Tuesday 20th August 2019. So time to take out your jukebox money, get yourself and the whole gang tickets, and do the rock lobster 'til you drop with the B-52s!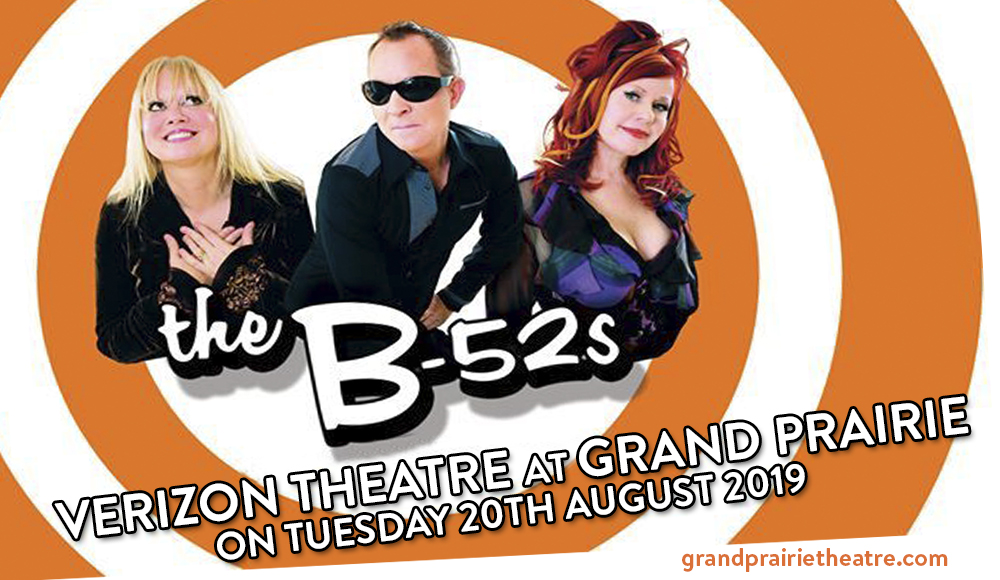 "Woo-hoo! Europe and then all over North America! Dust off those go-go boots and shine your dancing shoes because the B-52s are coming." This sweeping shoutout from B-52s frontman Fred Schneider is just achingly too hard to resist. Hearing the infectious riffs of their biggest hits in your head — "Rock Lobster", "Private Idaho", "Roam", "Love Shack", and many more, are more than enough to give you the thrills of looking forward to this show.
Their unusual, quirky take on new wave, punk rock, as well as their "thrift shop aesthetic" was just too irrestible that it drove them to phenomenal heights of popularity around the world. "Who knew that when we played our first house dance party in Athens, Georgia in 1976 that we would be still be rocking the house in 2019," says singer Kate Pierson.
And as they blow their 40th birthday cake, they're getting out on the road again as a birthday treat. Fans will definitely have their fill of fun , happy shiny music, esctatic energy, and good vibes. "Visiting over 10 countries to perform for our fans around the globe makes us so incredibly happy," singer Cindy Wilson said in a statement. "Let's rock!"
Now get out of your private idaho and start booking those tickets now!