Texas Trust CU Theatre | Grand Prairie, Texas
They're raucous, reckless, and they rock! The 1975 is touted as one of today's bastions of modern pop-rock. They've captured the adulation of hordes of young female fans and the admiration of young men as well. The moment their tour dates dropped on social media, the demand for tickets reached trending proportions. This Manchester, UK -based band has come out with a newly expanded North American tour itinerary. Yes, this includes a gig of The 1975 hitting the Verizon Theatre at Grand Prairie live concert stage on Wednesday 27th November 2019. Hot ticket alert has been raised! Don't panic. Keep calm. You can book your tickets on this site by with just a few easy clicks starting on the 'buy tickets' button. Get your tickets right here, right now!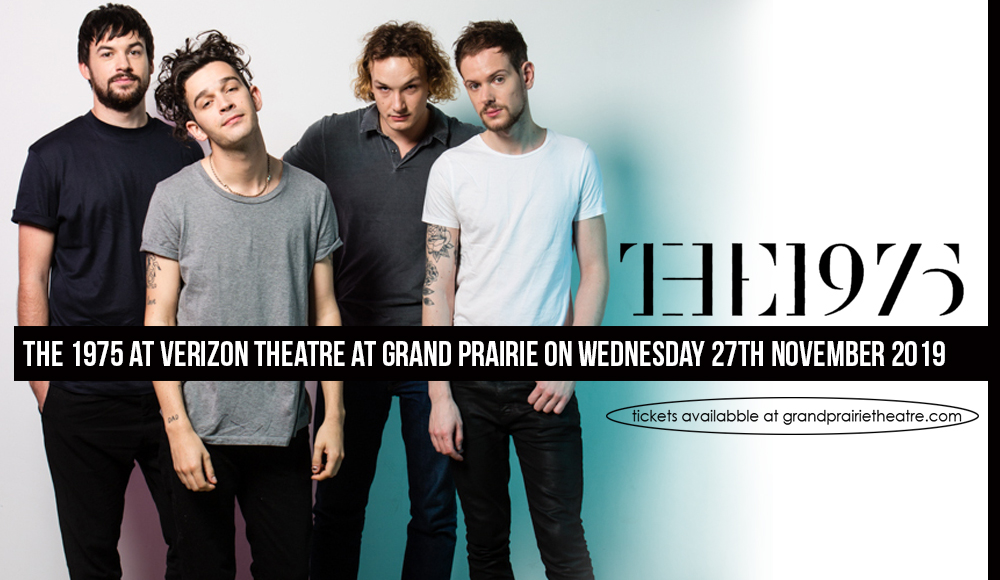 They sing about and made hordes of fans sing-along with their monsters hits such as "Girls", "Chocolate", "Sex", and a whole lot more. The 1975's lead vocalist and songwriter Matthew Healy describe themselves as "a post-modern pop band that references a million things. I don't even know what my band is half the time." Some have loosely described them as an electro-indie-pop-funk-rock band. Scott Kerr of AllMusic wrote that the band combined "the dark and youthful themes of sex, love, and fear with ethereal alt-rock music." They are a lot of things to music critics, but to the fans, they're simply the hottest band that keep them hyped and hungry for more.
Aside from gigs lined-up in many parts of the world, 1975 has been around a number of festivals this year, including Governors Ball, Coachella, and Hangout. They indeed have gone a long way since their very first gig in high school in 2002. Healy reminisced that "We met at school. We kinda started out of boredom. There was no real scene in our town at that time and we were all looking for some way of expressing ourselves I suppose….We would go and play there, doing covers of punk songs and ghostbusters etc. It was so drunken and personal."
The 1975's current and on-going tour is in support of their third album "A Brief Inquiry into Online Relationships", which became their third No. 1 album in the UK and has been highly lauded by critics.
This is the year of 1975 heading on to world domination. Be part of this amazing journey! Book your tickets now!