Texas Trust CU Theatre | Grand Prairie, Texas
Experience the incredible sounds of Latin Grammy award-winning singer and songwriter Ricardo Montaner at the Texas Trust Cu Theatre on April 29! Montaner is one of Latin America's most beloved performers, and his iconic voice will surely fill the theatre with emotion and energy. With 24 albums on his belt, he has made people fall in love with his music and stage presence. Expect to be charmed with songs from his newest album, "Tango," such as "Fuimos," "A Media Luz," "Nostalgias," "El Día Que Me Quieras," and many more. Don't miss this chance to see this legendary artist perform some of his greatest hits! Get your tickets now for the concert of the season!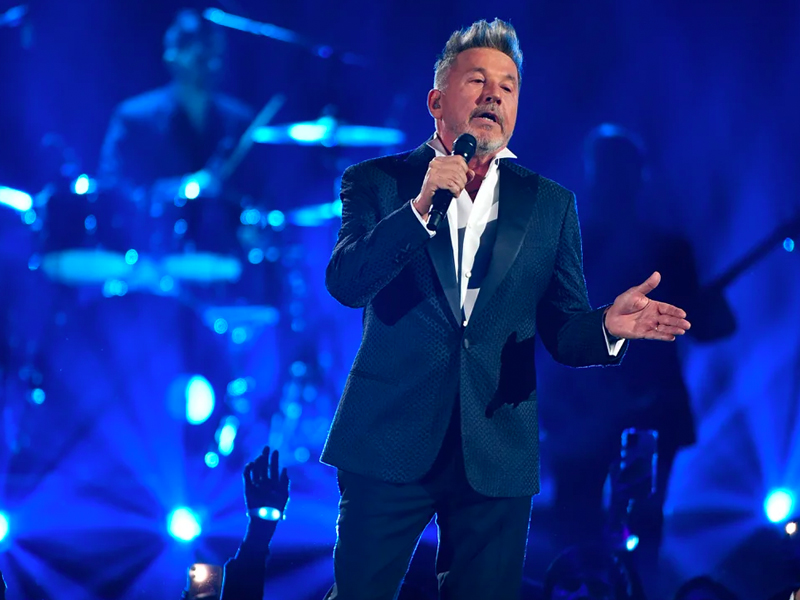 Ricardo Montaner is a renowned Argentine singer and songwriter who has become one of the most successful Latin music artists of all time. With a career that spans over five decades and more than 20 studio albums, Montaner has created a deep and varied catalog of music that has earned him multiple Latin Grammy Awards.
Born in 1957, Montaner was raised in a musical family. His mother was a professional singer, and his father was a recording engineer, exposing him to music from an early age. His music career began in the late 1970s, with the release of his first single, "Mares," in 1976. After years, his debut album, "Cada Dia," was released in 1983. It was an instant success, and he quickly rose to prominence in the Latin music market. Throughout the 1980s, he recorded numerous albums, including "Ricardo Montaner," "Canta Montaner II," and "Un Toque de Misterio," and his career reached new heights in the 1990s. He had several popular albums, including "En El Fin del Mundo," "Una Maana y Un Camino," and "Es As." However, things changed significantly for his album "Con La London Metropolitan Orchestra," which sold millions of copies worldwide and became his most successful album. He has won numerous awards throughout his career, including a Latin Grammy Lifetime Achievement Award.
On Saturday, April 29, Ricardo Montaner will serenade at the Texas Trust CU Theatre in Grand Prairie. Come see him live. Ticket sales have begun; get yours now!