Texas Trust CU Theatre | Grand Prairie, Texas
If you can't fight it, then go for it! Join the ride as REO Speedwagon rolls out with the announcement of its 2020 tour. Buckle-up as they're speeding out ahead and making their way to the Verizon Theatre at Grand Prairie on Wednesday 6th May 2020. REO Speedwagon skyrocketed to fame in the 80s with songs the became the soundtrack of life's greatest moments and memories treasured to this day. This show is not just about nostalgia, it offers a trip back to the good times that you can relive through their music. Don't fight this feeling. Go and book your tickets now!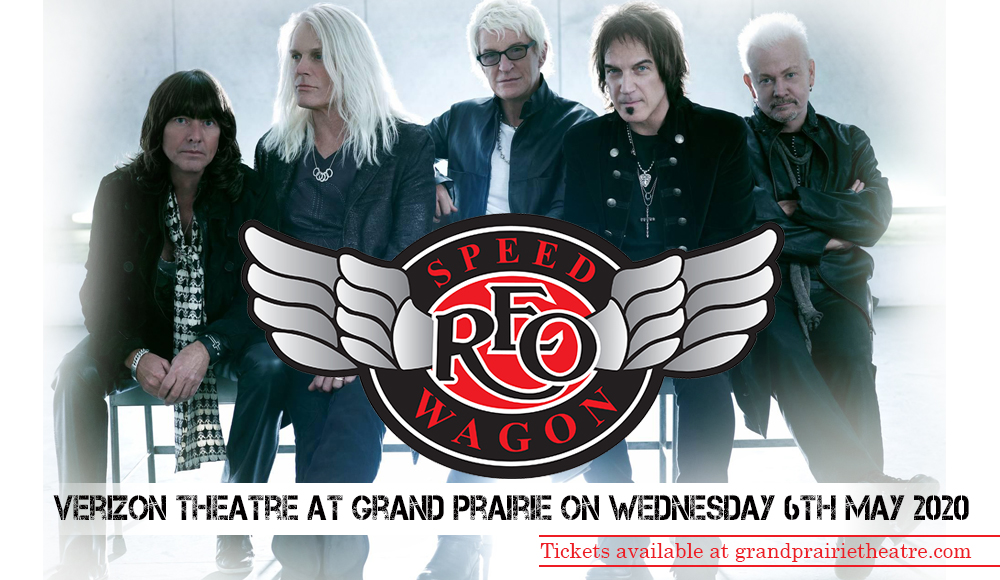 REO Speedwagon's career in the 80s was running at full speed, propelled by their smash hit singles "Keep On Loving You", "Can't Fight This Feeling", : "I Do' Wanna Know", "One Lonely Night" , among others. Their album "Hi Infidelity contained four US Top 40 hits and is the group's best-selling album, with over 10 million copies sold. In the span of their illustrious career, the band has sold more than 40 million records and has charted 13 Top 40 hits.
"The record just got under people's skin," says REO leader Kevin Cronin."… and I was saying that anyone who was in junior high through college in 1981, y'know, people couldn't help but have this record kind of drilled into 'em — whether they (laughed) liked it or not. And so for us to kind of look back fondly and with humor and think back (to) what we were going through, that seems surreal because I remember it so vividly as though it were last week, or something."
Indeed, REO Speedwagon's career surpassed the times when popularity was based on counting album sales and tabulating days, weeks, months singles spent on the charts. Their songs had a lasting impact on people's lives, it made them laugh, cry, smile, reflect…it stayed in the hearts and minds. It became the soundtrack of the best moments of their lives…
This is that feeling that you can't fight or shake off… it's something you want to go back to time and time again. Now is the time… get your ticket and take that trip with REO Speedwagon!