Texas Trust CU Theatre | Grand Prairie, Texas
This summer, legendary female rocker Pat Benatar and her longtime music partner and husband Neil Giraldo are embarking on a highly-anticipated trek across the U.S.! The incredible rock and roll tandem will cover over 20 major cities, including a coveted stop at Grand Prairie, Texas! Fans in town and beyond can now book their passes in advance as the pair prepares for their upcoming show, guaranteed to be packed with hits and fan favorites! This much-awaited event will take place at the Texas Trust CU Theatre. Meanwhile, the anticipated date falls on Saturday, 26th August 2023! Benatar and Giraldo's musical partnership has created timeless rock hits, such as "Hit Me with Your Best Shot," "Love is a Battlefield," "We Belong," "Heartbreaker," and many more! The iconic songstress has sold over 35 million albums, and together, they were recently inducted into the Rock and Roll Hall of Fame! If you're keen on seeing one of the biggest rock stars of all time on stage, then you better score your tickets now before it's too late!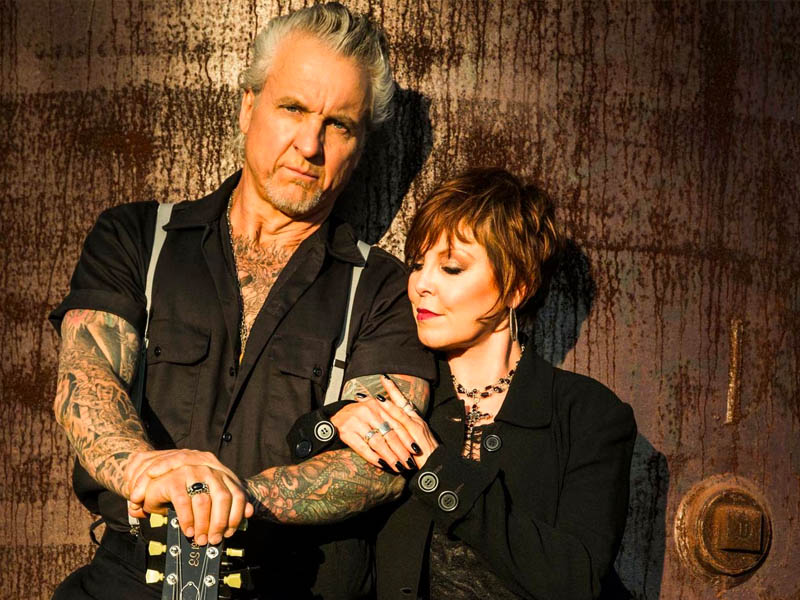 Last year, Pat Benatar and her husband, Neil Giraldo, were inducted into the Rock and Roll Hall of Fame. The duo has been creating incredible rock staples for over four decades. The Rock Hall has acknowledged the pair as one of "the most formidable power couples" in music history. In 1979, Giraldo was hired as a guitarist for Benatar's band and became avid collaborators. Giraldo was not only an excellent guitar player but also a remarkable songwriter. Together, they released several platinum-selling albums and sold millions of records worldwide.
In the same year they met, Benatar released her highly successful debut album, In the Heat of the Night. The album spawned several timeless rock hits, suchas "Heartbreaker," "I Need a Lover," and "If You Think You Know How to Love Me." The Giraldo penned the side B track, "We Live For Love." The platinum-selling album entered the Billboard 200, peaking at number 12, and charted in five other countries.
In 1980, Giraldo became more involved in the songwriting process for Benatar's sophomore album, Crimes of Passion. He penned/co-wrote four tracks, "Never Wanna Leave You," "Little Paradise," "Hell is for Children," and "Out-A-Touch." Thanks to the success of singles "You Better Run," "Hit Me With Your Best Shot," and "Treat Me Right," the album became a stellar success, selling over four million copies in the U.S. – making it Benatar's best-selling effort to date.
The following year, Benatar released his highest charting effort, Precious Time. The album topped the Billboard 200 and spawned two chart-performing singles, "Fire and Ice" and "Promises in the Dark." In 1983, Benatar dropped her biggest hit song, "Love is a Battlefield." The song was written for Benatar by her longtime collaborators, Mike Chapman and Holly Knight. Meanwhile, the song was produced by Giraldo in collaboration with Peter Coleman. The gold-certified song topped Billboard's Mainstream Rock chart and peaked at number 5 on the Billboard Hot 100. The single later won the Grammy Award for Best Female Rock Vocal Performance.
Benatar's incredible five-decade career has resulted in numerous awards, including three American Music Awards and four Grammy Awards. In 2020, Benatar was nominated to join the Rock and Roll Hall of Fame. She was inducted two years later with Giraldo.
Score your tickets now to see these two legendary rockers at the Texas Trust CU Theatre on Saturday, 26th August 2023! Tickets are now available!