Texas Trust CU Theatre at Grand Prairie | Grand Prairie, Texas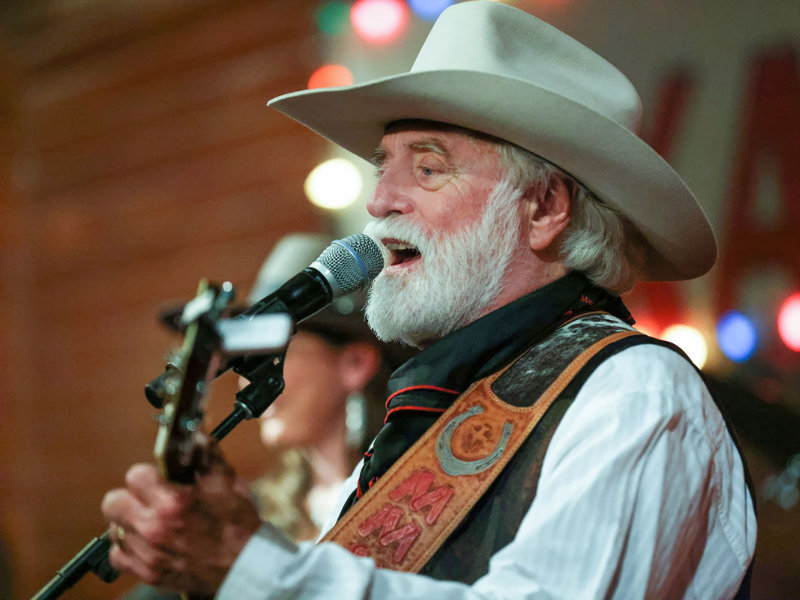 Y'all know what time it is?!?! It's time to wrangle up the family and head on down to the Texas Trust CU Theatre, as 'tis the season to be jolly, and there's no better way to spend Xmas than with Michael Martin Murphey as he brings you all the Christmas cheer to warm your heart on Sunday, December 10, 2023. It's gonna be a rootin'-tootin' good time and will feature all the things that a cowboy or cowgirl could ever want, and if you're not one of them, then you've got an opportunity to witness how they throwdown. So if you wanna have one of the best times of your life for you and the whole family, then there's nothing else like this ALL AMERICAN tradition that is always packed to the brim year after year. So there you have it, folks!!! It's Michael Martin Murphey's Cowboy Christmas, and buying tickets in advance is a must, but lucky for you, they're available right here and now, so click that "GET TICKETS" button!!! YEEEEE-HHHAAWWWWW!!!!
There comes a time every year when Michael Martin Murphey lights up the town with what can only be described as one of the best events to attend during the Christmas period. There's nothing else like it, and it is one of the best ways to get the whole family into the holiday spirit. That, of course, is Michael Martin Murphey's Cowboy Christmas, and with every passin' year, the whole thing gets better and better, which obviously means this will be the best one yet!!!
It's an ALL AMERICAN authentic party with some of the OGs in the cowboy game, and it'll feature all of your favorite Christmas hits and have themed activities such as square dancing as well as line dancing.
Leading the whole thing will be Grammy-nominated singer Michael Martin Murphey. This guy has done it all, including singing and songwriting, as well as releasing over 30 albums, so it is safe to say, he definitely knows how to put on a spectacular show. He's even written songs that have been covered by Johnny Cash, Willie Nelson, and Emmylou Harris.
His ability to blend different genres and make it a unique sound is inspiring, and his commitment to carrying the flag of American West culture is admirable. His music tells many different stories and transports listeners to a totally different world, and that's why the fans absolutely love him to bits and pieces.
Everything about this event has your name written all over it, from the music and the atmosphere, which will be supercharged, to the activities and the location , which will create an unforgettable experience. Regardless of whether you're a seasoned fan of this superstar or just discovered him (and if so, where have you been hiding?), there's something here for everyone.
They say the early bird catches the worm, and you're here right now, which means you've still got a chance to get yourself to the event. So for a night of "JINGLE BELLS" "O HOLY NIGHT" and "SILENT NIGHT" with a cowboy twist, be sure to grab your tickets right here and now before it's too late!!!!