Texas Trust CU Theatre | Grand Prairie, Texas
The man, the myth, the marvel, Michael Martin Murphey comes to Verizon Theatre at Grand Prairie on Friday, December 10th 2021! The American West, the way it is supposed to sound, pioneer music for those wide-open spaces, revelling in an untouched landscape, this is the old west. Grab yourself some tickets to a show unlike any other, songs about the love of the land, the strength of the prairie folks, the dusty trails, the mythic tales and the legends of a bygone era. From Cowboy music to Buckaroo Blue Grass, Murphey will weave you a tale of music, lifestyle, and values of the Great American West, the way it was and the way it should be.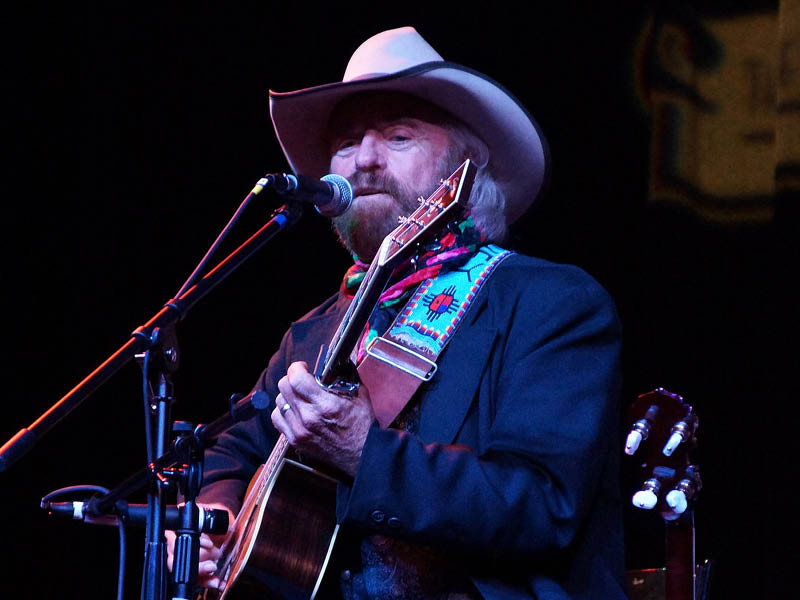 The Grammy-award winning performer and wild lands advocate, in his weathered buckskin clothing, cowboy hat and rustic, bearded grin, is as authentic as the Rocky Mountains, Michael Martin Murphey, has travelled many unpredictable paths over the past 50 years, and his 35 albums, frequently topping the Pop, Country, Western or Bluegrass charts. He has been awarded gold albums for Cowboy Songs, Vol. I, Blue Sky Night Thunder, and a Platinum single, "Wildfire", and been given the prestigious Charlie Russell Award for Western Heritage. A 5-time recipient of the Wrangler award from the National Cowboy and Western Heritage Museum and Cowboy Hall of Fame, and boasts awards from the Academy of Country Music, Rock Music Awards, Academy of Western Music Awards, Governor of New Mexico's Outstanding Achievement Award, Outstanding Son of Texas Award by the Texas Legislature, and multiple from BMI, and finally in 2009, he was inducted into the Texas Heritage Songwriters Association Hall of Fame, joining his old friends Willie Nelson, Guy Clark and Allen Shamblin. Murphey is also the author of New Mexico's state ballad, "The Land of Enchantment".