Texas Trust CU Theatre at Grand Prairie | Grand Prairie, Texas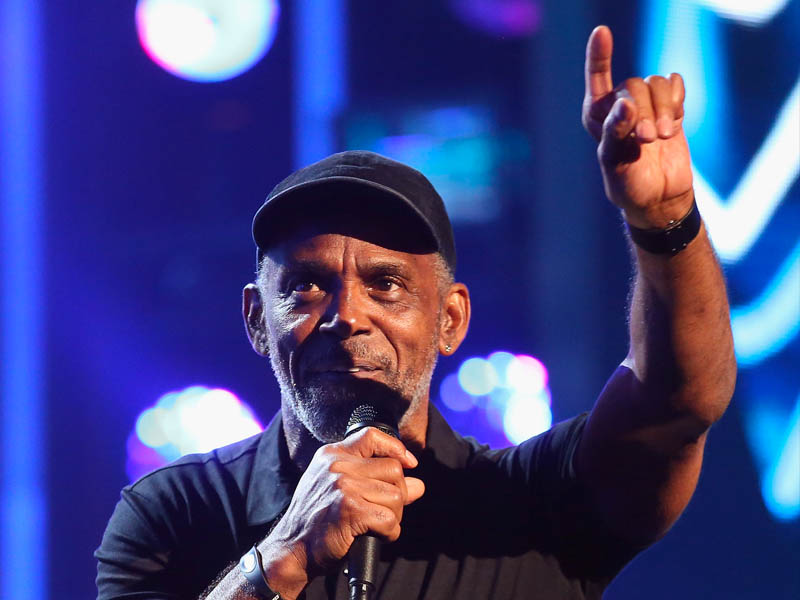 They are still here, and they're still hitting the scene! Fresh from their highly-successful summer trek, the illustrious Maze Featuring Frankie Beverly is making several more stops across the U.S. this fall! Extending all the way to December, the outing will feature none other than the band's iconic hits "Before I Let Go," "We Are One," "Happy Feelin's," and many more! If you happen to be in Grand Prairie, Texas, you're in luck! Maze and Frankie Beverly are making their way to the Texas Trust CU Theatre! On Saturday, 2nd December 2023, fans can anticipate this legendary band's high-powered R&B and funk set! The critically-acclaimed act has taken the world by storm with their influential and exemplary works! If you're keen on seeing legends in the flesh, catch Maze featuring Frankie Beverly at the Texas Trust CU Theatre on Saturday, 2nd December! You better hurry and score your tickets now before it's too late!
Frontman Frankie Beverly continues to lead one of the most influential funk/soul bands across the world. Maze has been a powerhouse since the '70s, and they continue to perform incredible live shows. As seventy-six-year-old Beverly would put it, "I'm still here." Although he's well into his seniority Beverly and the rest of Maze still performs like it's 1980! Their tenure has also made them one phenomenal live show, with excellent musicianship, strong stage presence, and remarkable tightness. Beverly sings Maze's unforgettable hits like "Laid Back Girl," "Running Away," "Can't Get Over You," and "Before I Let Go" perfectly at ease. After all, he's been singing these hits for over four decades.
This 2023 Maze Featuring Frankie Beverly will be no different from the group that made waves in 1985 with their number 1 album, Can't Stop the Love. The group, although a little older, has only their touring experience to show for it, and they're guaranteed to give all attendees a great night out! If you love funk and R&B, this band should definitely be on your bucket list, and they'll make sure that you are singing and dancing all night.
Discovered by the late Marvin Gaye, Maze has grown into one of America's most well-known funk powerhouses. They supported Gaye during his Raw Soul tour, and the rest was history. By 1977, Maze dropped their debut album and made a phenomenal breakthrough in the U.S. market. The self-titled effort, "While I'm Alone" and "Lady of Magic," sold over 500,000 copies earning the band its first gold certification.
Since their breakout hits, Maze has continuously enjoyed time on the charts with each subsequent release. During the 80s, they released two albums that went to number 1. Can't Stop the Love and Silky Soul both topped Billboard's R&B charts and sold over half a million copies each. The band also had two singles that went to number 1. "Before I Let Go" and "Back in Stride" dominated the Hot R&B/Hip-hop songs in 1985 and 1989.
Catch Maze Featuring Frankie Beverly at the Texas Trust CU Theatre this fall by scoring your tickets now!