Texas Trust CU Theatre | Grand Prairie, Texas
Dare you to look into the abyss that is the Last Podcast On The Left? As it comes to Verizon Theatre at Grand Prairie on Friday, January 14th, 2022. Is it a Zombie? No, it's a Werewolf, no, an Alien! Weird and scary things abound in this strange podcast brought to life, and the stage, tall tales, scary stories, all things six foot under… The creepiest live show this side of a Broadway is coming your way, hosts Ben Kissel, Marcus Parks and Henry Zebrowski cover dark subjects spanning Jeffrey Dahmer, werewolves, Jonestown, iconic hauntings, the history of war crimes, and more.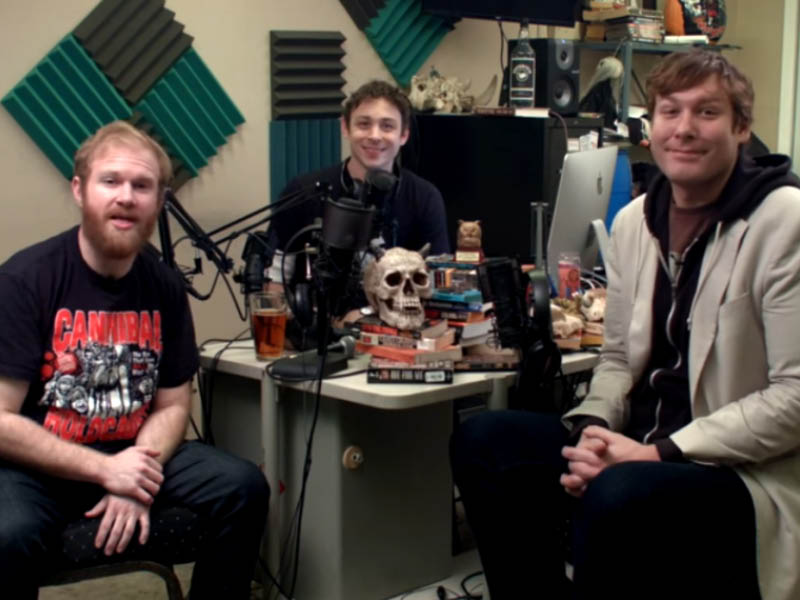 The last podcast on the left covers all the horrors our world has to offer both imagined and real, from demons and slashers to cults and serial killers, your hosts, holding your clammy hands through this labyrinth of scares are;
Comedian and podcast host, Ben Kissel, the realist, skeptic, and wielder of the "Nerd Alert". Ben calmly keeps the boys on solid ground, even when the subject leaves the realm of earthly knowledge.
Producer and researcher, Marcus Parks, the demented academic and gleeful observer of all things ghoulish. Marcus pores over the disturbing data and horrifying accounts of true crime and creepy cryptids.
And finally, comedian and actor, Henry Zebrowski, the conspiracy theorist and collector of alter-egos. Henry happily descends into madness and inhabits the minds of neurotic axe murderers and baffling ufologists.
Now that the podcast has truly gotten huge, it now has a live touring show doing spots around the country, which keeps the guys aware and on the lookout for new odd and unusual encounters. The Last Podcast on the Left will satisfy the bloodlust of listeners, and in this case, a live audience, think you can survive a night of the Last Podcast On The Left, I'd not take that bet… Dare you, dear listeners, to come down and take part in the real? Join them in laughing at the darker side of humanity, and see if it laughs back.