Texas Trust CU Theatre | Grand Prairie, Texas
A behemoth of the comedy world, Katt Williams is back and he's bringing his World War III Tour to Verizon Theatre at Grand Prairie on Saturday 16th October 2021! Tackling a range of subjects and providing hot takes on the state of the world we live in, the Emmy Award winner is an uproarious livewire, administering huge laughs and food for thought! Sometimes poignant, sometimes wacky, Kat Williams is always hilarious!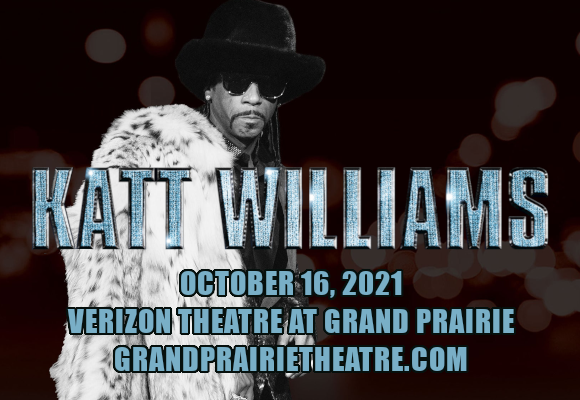 Stand-up comedian, actor, rapper, singer, and voice actor Katt Williams began his comedy career in Cincinnati in the 1990s. By the late '90s he had become a big name on the national circuit and had his breakout appearing on BET's Comic View as Katt "In the Hat" Williams. His first comedy special was 2006's Katt Williams: Live: Let a Playa Play followed that same year by the HBO special The Pimp Chronicles, Pt. 1. In 2007, he starred in the stand-up film American Hustle, which was a hit and made him a household name. To date, he has had six stand-up comedy specials, the most recent being 2018's Great America. Throughout his acting career, Williams has made several notable appearances in films, television shows, and animations including: Friday After Next, Wild 'n' Out, My Wife and Kids, The Boondocks, Cats and Dogs: The Revenge of Kitty Galore, and Norbit. He also voiced himself in the video game Grand Theft Auto IV. Williams released his debut studio/live album entitled It's Pimpin' Pimpin' in 2009. In 2018, he won the Emmy for Outstanding Guest Actor in a Comedy Series for his appearance on the show Atlanta at the Primetime Emmy Awards.