Texas Trust CU Theatre | Grand Prairie, Texas
Last year, Jackson Brown conquered the nation with an extensive tour! The highly-regarded performer, regarded as among the greatest songwriters of all time by Rolling Stone, remains a prolific touring artist five decades after his debut. This 2023, Browne continues to deliver his critically-acclaimed live concerts across North America! This summer, the Rock and Roll Hall of Fame inductee and Grammy-nominated artist will continue to promote his latest album Downhill from Everywhere. Fans can also anticipate Browne to showcase his massive hits and fan favorites from his 15-album repertoire! On Wednesday, 19th July 2023, this highly-rated tour will make a coveted stop at the Texas Trust CU Theatre in Grand Prairie, Texas! The show is part of his 24-city outing covering select cities! If you're a fan of Browne's excellent folk-rock staples, you should quickly secure your tickets now before it's too late!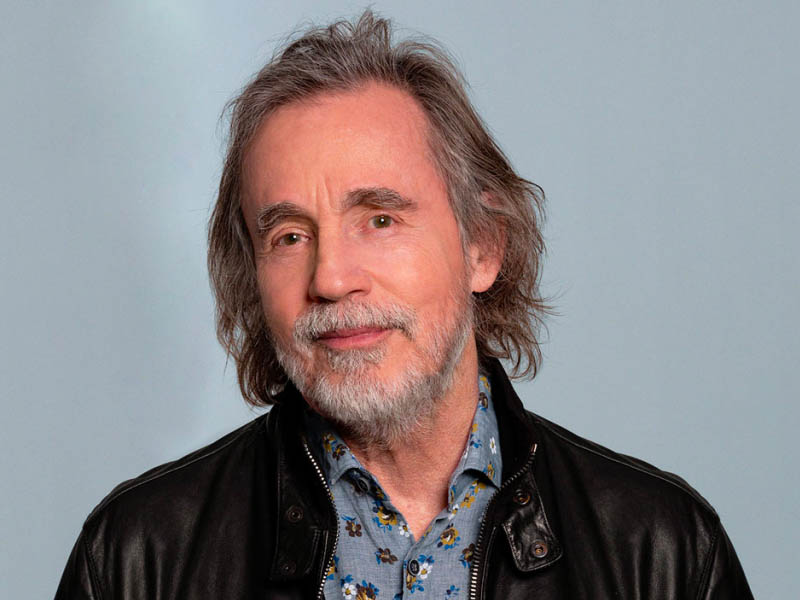 Folk rock legend Jackson Browne is a highly-rated performer who emerged in the '60s. Since his debut with the country rock outfit the Nitty Gritty Dirt Band, Browne has steadily written several incredible hits. Early in his career, Browne also penned timeless classics, such as "These Days" and the Eagles' Billboard Top 40 hit, "Take It Easy." By the early '70s, Browne decided to use his songwriting process to pursue his own music career. True enough, he released his self-titled debut album in 1972. The record, led by singles "Doctor, My Eyes" and "Rock Me on the Water," made a humble breakthrough into the Billboard 200 chart.
The following year, Browne quickly followed up his debut effort with For Everyman. The sophomore album spawned several country and folk rock staples, including "Redneck Friend" and "Take It Easy." The album later sold over one million copies in the U.S., earning platinum status.
By 1976, Jackson Browne made waves with his fourth effort, The Pretender. The album featured the massive hit "Here Come Those Tears Again," which peaked at number 5 on the Billboard 200. The record was recorded to be one of Browne's best-selling works. The album sold over three million copies, earning Browne a triple platinum certification. Just as fans thought that the celebrated songwriter had reached his peak, Browne dropped his 1977 effort, Running on Empty. The album sold over seven million copies, making it the best-selling effort of his career. Running on Empty ranked number 3 on the Billboard 200 and received two Grammy nominations. Apart from the U.S., Running on Empty is also certified platinum in Australia and gold in the U.K.
Browne started the '80s with a bang with a number 1 album, Hold Out. The double platinum-selling effort topped the Billboard chart and spawned several Top 40 hits, including "That Girl Could Sing" and "Boulevard." In 1982, he wrote and released "Somebody's Baby" for the Fast Times at Ridgemont High soundtrack. The single became his highest-charting song, peaking at number 7 on the Billboard Hot 100 and number 4 on the Mainstream Rock chart.
Jackson Browne's phenomenal career spans five decades, and he still continues to belt out excellent hits. Last year, he released his latest single, "Minutes to Downtown." The song is featured in his 2021 album, Downhill from Everywhere, which charted in ten countries, including the U.S. and the U.K.
Grab tickets now to see Jackson Browne deliver his sensational folk music at the Texas Trust CU Theatre on Wednesday, 19th July 2023! Access to the show is now available!