Texas Trust CU Theatre | Grand Prairie, Texas
Texas Tejano and Norteño music fans are in for a treat this Friday, 18th November, as the great "untouchable" talents of the hit-makers Intocable will be witnessed at the Texas Trust CU Theatre. Call all your friends and family to spend your Friday night and have a great time with Ricky, Rene, Sergio, Johnny, Alejandro, and Felix, collectively known as Intocable, in the famous Texas venue. Grab your tickets now and prepare for a night of songs that feature romantic lyrics, catchy hooks, and polished harmonies. Don't forget to bring a dance partner because our Intocable boys are known to ask the audience to dance throughout their concert. You don't want to miss this experience, so buy your tickets now!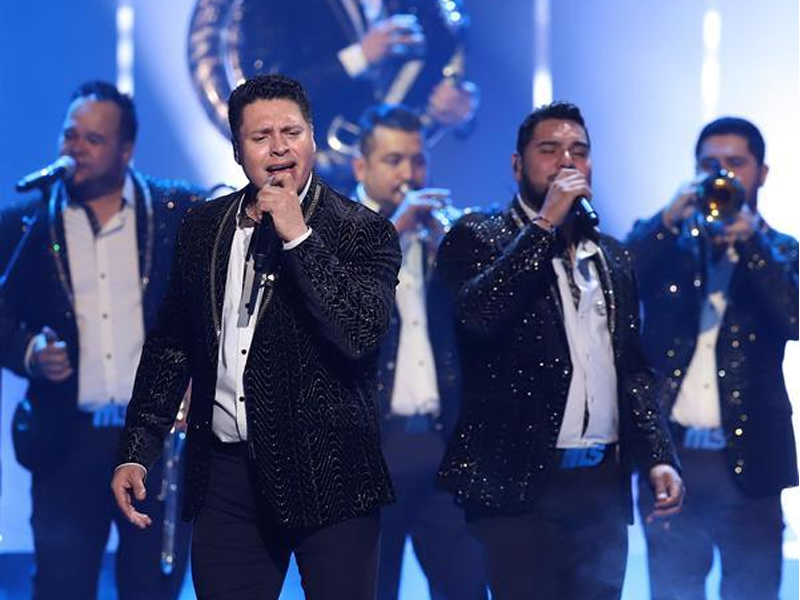 Without a doubt, Intocable took their top place in the Tejano/Norteño music scene when they rose to mass popularity in the late 90s. Even though they have a very specific regional type of music, they were still able to broaden their fanbase within Mexico and the United States. Thanks to their unique style of Tejano that is undeniably norteño in nature. Anyone can be drawn into their songs driven by polka rhythms and heavily accented by accordion. The band expertly fuses Tejano conjunto music, Norteño folk rhythms, pop ballads, and rock — making them a hit to all listeners.
The Mexican-Texan band, who fashions itself as norteño (i.e., the cowboy-look), is composed of Ricardo Javier "Ricky" Muñoz (Lead Vocalist, Accordion), René Orlando Martínez (Drums, Chorus), Sergio Serna (Percussion), Johnny Lee Rosas (Second Vocals, Bajo Sexto), Alejandro Gulmar (Bajo Sexto), and Felix Salinas (Bass).
Since the release of their monumental album, 1999's number one "Contigo," Intocable is unstoppable in dominating the regional Mexican music scene. The group gave their fans one hit after another. Fans were enthralled by their number one hits such as "Robarte un Beso," "Prometí," "Te Amo (Para Siempre)," "Culpable Fui (Culpable Soy)," and "Tu Ausencia." Other fan-favorites include "Dame Un Besito," "Eres Mi Droga," Enséñame a Olvidarte," "Sueña," "Contra Viento y Marea," "Llueve," "Arrepiéntete," and many others.
With these massive songs, it does not come as a surprise why the group earned countless awards and nominations from reputable award-giving bodies. The most notable is the band's victory in Grammy's several categories, such as Latin Grammy Award for "Best Norteño Album" in 2005 and 2013. All of these are tangible proofs of how incredible this band is. Not to mention its ability to sell out massive arenas filled with tens of thousands of fans.
If you want to experience the magic of Intocable's live performances, then you should head to Texas Trust CU Theatre at Grand Prairie this Friday, November 18, 2022. Reserve your tickets as early as today to get the best seats in the venue. Seeing these gentlemen perform is one thing, but seeing them up close will take your concert experience to a new level! Book those seats and see you there!