Texas Trust CU Theatre | Grand Prairie, Texas
On Saturday, September 16, 2023, award-winning comedian Iliza Shlesinger will be performing at the Texas Trust CU Theatre as part of her "Hard Feelings Tour." She is one of the most in demand comedians of our time, and her razor sharp wit will leave audiences in fits of laughter and clamoring for more thanks to the star's funny perspectives on daily life, love, and popular culture. So for a hilarious ride that will have you rolling in the aisles, you must attend the show. Whether you're a seasoned comedy devotee or brand new to the scene, Iliza will definitely keep you well entertained throughout the show. Grabbing your tickets is fast, simple, and secure right here and now, and all you have to do is click the "GET TICKETS" button. It's going to be one of the funniest nights of your life, so do not delay in securing your spot.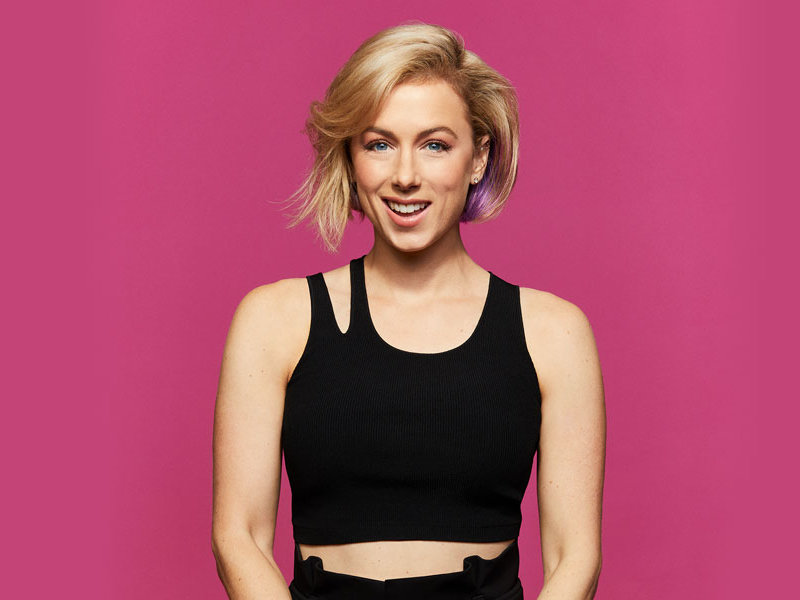 Iliza Shlesinger has become one of the most successful comedians of our time, and selling out shows has now become commonplace for her. Her career started off by winning 2007's Myspace contest, So You Think You're Funny. By 2008, she had also taken home the win on NBC's Last Comic Standing and was featured on the tour as well.
Born in New York to a Jewish family in 1983, she was raised in Dallas, but her dream of becoming a comic brought her to Los Angeles. There, she became part of a popular group of comics that took her to the The Improv in Hollywood and the aforesaid NBC competition.
Her success as a comedian allowed her to venture into other roles such as acting, writing, and hosting. She has appeared in the top Netflix film, Spencer Confidential, alongside Mark Wahlberg, hosted the late-night talk show Truth & Eliza, and authored seven books, including "All Things Aside: Absolutely Correct Opinions" and "The Don't Panic Pantry Cookbook: Mostly Vegetarian Comfort Food That Happens to Be Pretty Good for You."
In December of 2012, at Dallas, Texas' The Lakewood Theater, Shlesinger recorded his first comedy album and video, titled War Paint, which was made available on Netflix on September 1, 2013. The show did well, with critics praising her sharp wit and comedic timing. Further notable works include "Elder Millennial," "Over & Over," and "Confirmed Kills."
Eliza currently lives with her husband, Noah Galuten. They have a daughter named Sierra Mae and a Chinese rescue dog named Tian Fu, and they all currently reside in California. She has a very big heart too and supports several charities, including Team Rubicon and Best Friends Animal Society.
Now on the road with the "Hard Feelings Tour," she promises to deliver a fantastic time out for fans. Her comedic timing and relatable anecdotes are truly out of this world, so expect it to be a wild ride as she tackles controversial subjects that will leave you rolling over and howling with laughter. Grab your tickets right here and now before they sell out.