Texas Trust CU Theatre at Grand Prairie | Grand Prairie, Texas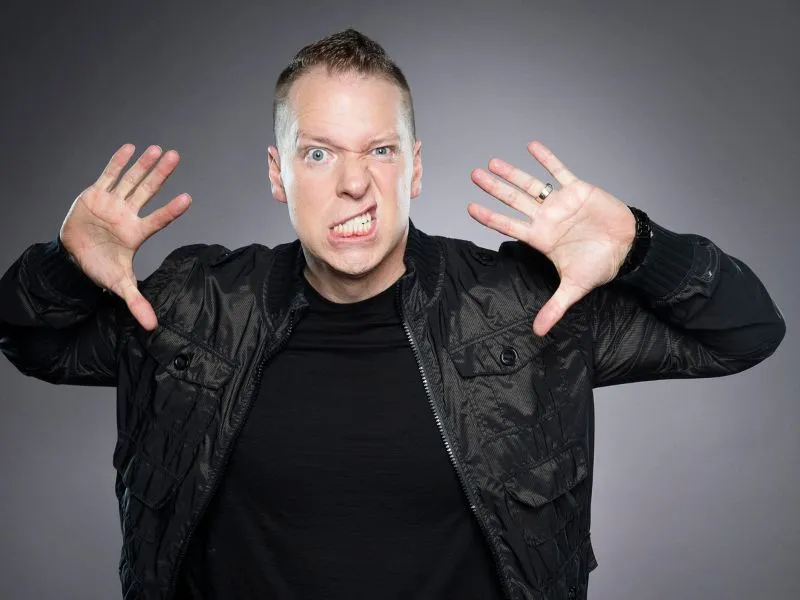 The annual New Year's Eve comedy party is back for it's seventh year! Hosted by Gary Owen, the DFW-NYE Takeover is THE NYE party you need to be at! With laughs, some pleasant shocks, a touch of champagne and a party atmosphere, this is the only party you need to be to countdown the clock to the start of the new year. Tickets are on sale now, so secure yours for the 31st of December 2023 and be at the Texas Trust CU Theater. Tickets are limited, and the demand is high, so make sure you don't miss out and book now. Joining Owen's at the party are Deon Cole, Bruce Bruce, Luenell, Shawn Larkins, and T-Robe, all adding their energy, humour and party vibes to make this the best NYE Takeover celebration yet! So, before your chance is gone, snap up your places and guarantee being part of the party at the Texas Trust CU Theater on 12/31/2023.
Gary Owen is back this year for the seventh year of DFW-NYE Takeover! There is no better host for this legendary NYE celebration. Owens has become a national comedic treasure and has been giving audiences laughs for over a decade. With his vast array of projects, both with other comedians, such as Eddie Murphy, T-Robe and Kevin Hart, and his stand-alone personal projects, he has a way of creating laughs. His observations on the dynamics of interracial family life, give a relevant, fresh perspective that a lot of people appreciate… as well as laugh at.
His comedy specials, such as 'I Got My Associates', has left audiences with split sides, and his prowess as an actor on the big screen has had him make waves in film features such as 'Meet The Blacks', 'Daddy Day Care' and 'Ride Along'. Ebony Magazine has dubbed him as America's 'Favourite White Comedian', with his fresh, ranty and blunt observations creating a humorous bridge that audiences relate to, as well as laugh at.
The comedians featuring on the 31st of December is a line-up of comedic heavy weights that will bring plenty of laughs and energy to the celebration. 'Black-ish' star and comedian, Deon Cole is stoked to be a part of this year's NYE celebrations, with Bruce Bruce, comedy extraordinaire, bringing plenty of chuckles too. Sassy attitude and glamour will be added to the party with Luenell, whilst Shawn Larkins will bring non-stop laughs with his unique flare. T-Robe, legendary funny-man, will be the perfect finish to the line-up, having worked well with Owen's on past projects and having an on-stage chemistry that will bring an air of 'anything can happen' and some shocking, belly-full laughs. Add in the staples of a party – decorations, great music, champagne, favours and great synergy, this year's DFW-NYE Takeover promises to be the best and most unforgettable.
Make sure you are there and RSVP 'yes' to your invite to the biggest party of the year! Avoid FOMO and book your tickets now for Gary Owen's DFW-NYE Takeover VII at the Texas Trust UC Theater on the 31st of December 2023.