Texas Trust CU Theatre at Grand Prairie | Grand Prairie, Texas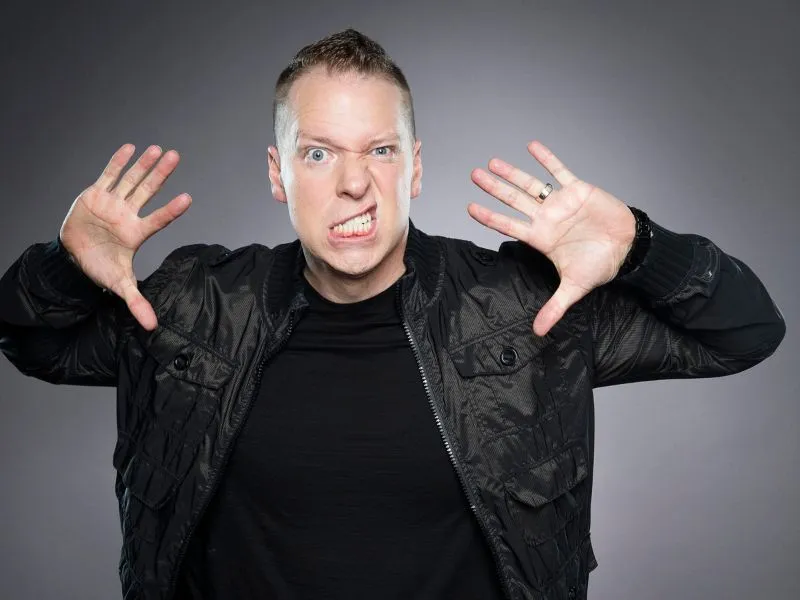 This year Gary Owen is presenting the 7th edition of the amazing DFW-NYE Takeover at the Texas Trust CU Theater. There is no better way to help countdown the end of 2023 to bring in all the potential and possibility with the start of 2024, with laughs, celebration and surprizes being at the core of the event. Tickets are on sale now, so secure yours without delay for the 30th of December 2023. Tickets for this event are in hot demand, so click on the link now to have access to a great selection of prices and seats. Joining Gary Owen for the evening celebrations are Kountry Wayne, Faizon Love, Melanie Comarcho, JJ Williams and T-Robe. It promises to be one of the best and biggest NYE parties in the US, so don't miss out and book your tickets now to be a part of Gary Owen's DFW-NYE Takeover VII on the 30th of December at the Texas Trust CU Theater.
Gary Owen has been entertaining audiences for more than a decade with his side-splitting, observational, sometimes ranting comedy, giving a fresh, relevant perspective on interracial family life and dynamics. Ebony magazine has given him the title of America's 'Favourite White Comedian', and with his works and stand-up shows, it isn't difficult to see why. He has starred in the popular franchises 'Think Like A Man' and 'Think Like A Man Too', featured in the comedy 'Ride Along' with Ice Cube and Kevin Hart and worked alongside The Wayans Brothers in 'Little Man'. One of his most recent big screen successes was 'Meet The Blacks', with Mike Epps and Mike Tyson starring beside him.
His personal stand-alone projects, such as 'The Gary Owen Show' and his comedy special, 'I Got My Associates' prove his prowess as a comedian. And, of course, his hosting of the DFW-NYE Takeover has become linked to his name, his style of hosting creating a NYE event that has become a yearly staple and one of the hottest tickets to NYE events in America. This is the 7th year of the celebration and is a two-night party that is a great way to see in the New Year.
Joining him on the 30th of December is comedian Kountry Wayn, known for his southern flare and unique style. Cuban-born comedian and actor, Faizon Love will be adding his energy and comedic timing and style to the party, with comedic star Melanie Comarcho adding her unique vibe and attitude. JJ Williams, one of the funniest men on the planet, is helping add even more fun to the night with comedian legend, T-Robe, finishing the line-up.
With this line-up of professional funny people, a great host and surprizes, champagne and favours thrown into the mix, this years DFW-NYE Takeover promises to be the best one yet. Don't hang around and guarantee your places for this epic party by booking your tickets now! Be at the Texas Trust CU Theater on the 30th of December for DFW-NYE Takeover VII – it will be EPIC!