Texas Trust CU Theatre | Grand Prairie, Texas
Bringing the laughter to your New Year, Gary Owen's DFW-NYE Takeover V comes to Verizon Theatre at Grand Prairie on Thursday 30th December 2021! For the fifth year, "Black America's Favorite White Comic" hosts a night of uproarious comedy to see out the last of 2021 and ring in 2022! What better way to celebrate the end of one of the most intense years of recent history than with Kountry Wayne, Lavell Crawford, and some guaranteed guffaws!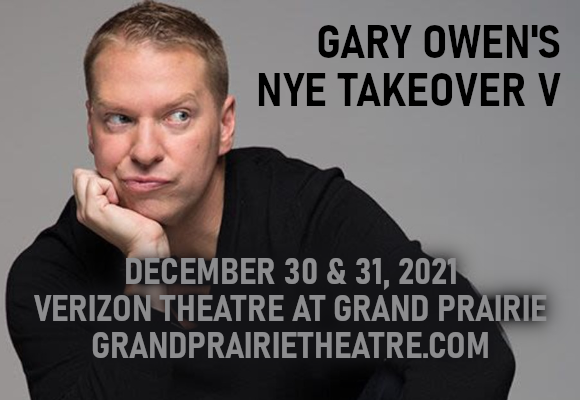 Whilst working in the U.S. Navy, Cincinnati-born actor and comic Gary Owens was named "Funniest Serviceman in America", which led to a passion for comedy and several stand-up opportunities. In 1997, Owens had his big break on Black Entertainment Television's stand-up showcase Comic View. He followed with roles in the comedy films Daddy Day Care, Little Man, and College, among many others. Owens has released two stand-up DVDs: Breakin' Out The Park and Urban Legend. He has also released the comedy specials Gary Owen: True Story (2012), Gary Owen: I Agree with Myself (2015), and Gary Owen: #DoinWhatIDo (2019). In 2009, he had a recurring role on Tyler Perry's TBS show House of Payne as Zack and in 2016, he had a 10-episode show on BET called The Gary Owen Show.