Texas Trust CU Theatre at Grand Prairie | Grand Prairie, Texas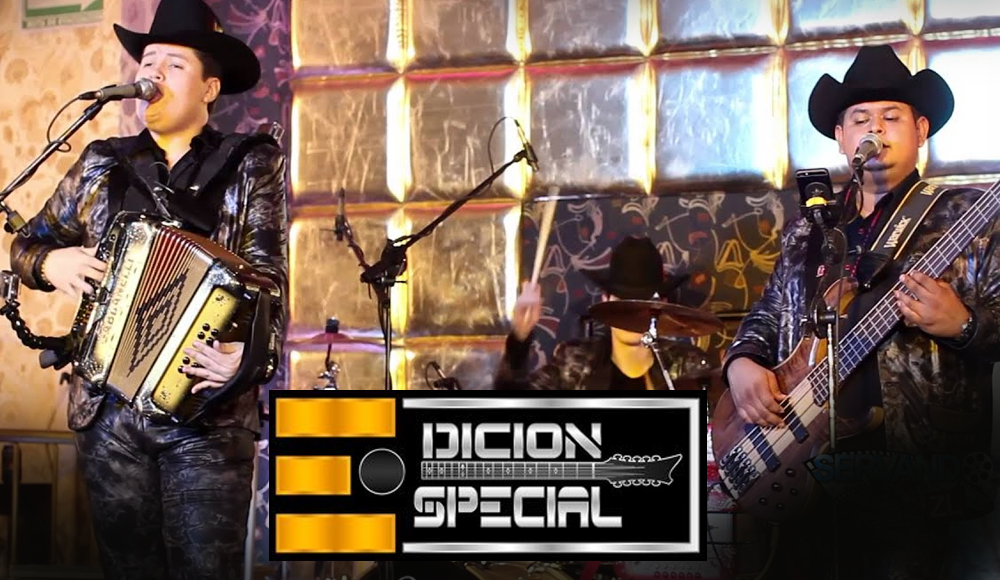 We've got some special news! Hailing from Mexico and playing since they were 10, cousins Arturo Villa and Cristian Valenzuela are taking their beloved band, Edicion Especial, for an exciting "Primera Edicion Tour 23". Part of the band's trek is a showstopping performance at Texas Trust CU Theatre on Friday, October 6th. Having played all throughout Mexico, they're definitely a national pride, with a slew of viral albums that conquered the airwaves. These include their first LP, "Rompecabezas". Known for their viral singles "El 3" and "El Doble RR", Their latest release, "Las Guardadas", proves their commitment to representing Sinaloa and norteño music to the world. Now, they just keep on growing. Beyond Mexico, their music garnered the attention of the global scene, shining a light on their unique and culturally rich craft. Sharing their newest hits off of "Las Guardadas" and their crowd-favorite anthems, don't miss out on witnessing Edicion Especial's extra-special shows by booking your tickets now!
Following the premiere of their newest album, "Las Guardadas", Mexican group Edicion Especial is taking its new corridos to the live stage on their newest trek, the "Primera Edicion Tour 23". The new record follows their previous banger of an album, "Quédate Conmigo," released in 2022, amassing over 70 million streams on Spotify. Taking Mexico by storm, having performed throughout the country, Edicion Especial's influence has taken the global stage. Representing Sinaloa and norteño music in today's world, their music definitely is a representation of the rich culture that music can bring anywhere.
Known for their hits "Que Lloro", "Chorumbo", and "Nestor," among many more, the band made up of cousins Arturo Villa and Cristian Valenzuela, joined by Jesus Alan Obeso and Andy Bernal, Edicion Especial took the country's airwaves by storm for their unique urban take on traditional Mexican styles of music. With Villa and Valenzuela playing since they were 10, their talent is undeniably outstanding. In 2016, their full-length debut "Rompecabezas" set the tone for their national domination, with its singles "El 3" and "El Doble RR" kicking off their bright and colorful career. Since then, they've released four new albums, with "Las Guardad" taking reign, signifying the band's growth and dedication to making Mexican music known across the world.
Blending Latin and urban music their own way, they've caught the attention and worked with some of the industry's biggest names, including Bad Bunny, Daddy Yankee, J Balvin, and many more. Pushing the boundaries of Latin music to the next level, their sound resonated nationally and onto international seas. Elevating Latin-Urband blends to the global stage; their legacy continues to inspire new generations of musicians hailing from Mexico, proud to share their cultural identity through sonic masterpieces.
Serving unique blends of Latin urban music, their massive releases garnered a number of recognitions and awards. These include Billboard Latin Music Awards, Latin Grammy Awards, and MTV Video Music Awards. A slew of their hits also amassed recording certifications in Mexico, including a certified diamond hit, "No Me Llores," which also won them a Latin Grammy for "Best Urban Song in 2018".
With a new album up their sleeves, the Edicion Especial is throwing in some special performances at "Primera Edicion Tour 23". Mark your spots at the show by booking your tickets now!