Texas Trust CU Theatre | Grand Prairie, Texas
If you're a progressive metal fan, you can look forward to an amazing summer! Prog metal giants Dream Theater just launched their highly-anticipated metal festival titled Dreamsonic! The annual traveling prog metal fest is set to feature specially-curated bands that feature the best the genre has to offer. This first edition of Dreamsonic features headliner Dream Theater, along with prog-metal acts Devin Townsend and Animal As Leaders! The festival will be traveling to over 29 cities in North America, including a coveted stop in Grand Prairie, Texas! On Saturday, 17th June 2023, Dreamsonic will light up the Texas Trust CU Theatre with performances from this year's line-up! Fans can expect plenty of hits, sensational instrumental jams, and brand-new music from the performers' latest albums! If you love technical riffs, odd-time signatures, and incredible guitar solos, then you should not miss Dreamsonic this summer! Hurry and score tickets now before the show in Grand Prairie sells out!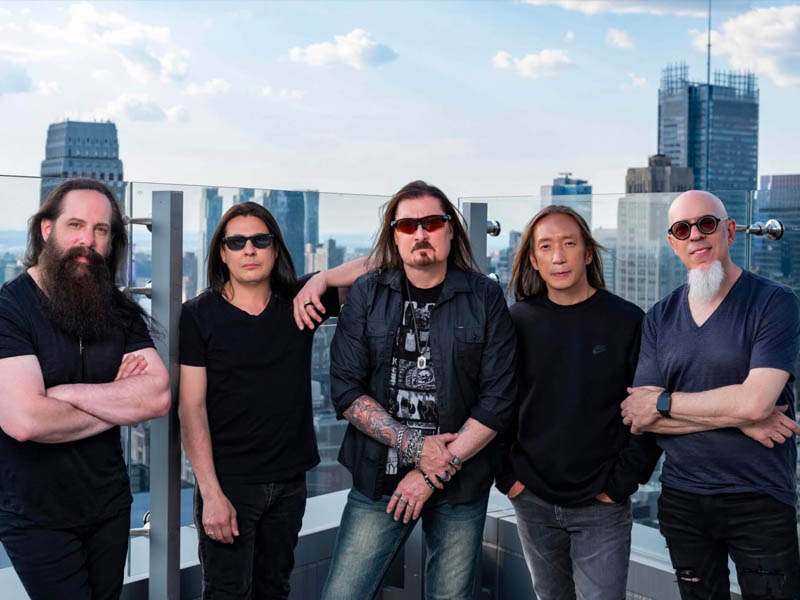 The first-ever Dreamsonic Festival is part of a larger vision promoting progressive metal across the nation and beyond. In a statement, Dream Theater's guitarist John Petrucci expressed his excitement about this upcoming prog-metal fest. "The lineup for our inaugural run this summer features Dream Theater, Devin Townsend, and Animals As Leaders and is going to be absolutely epic! Dreamsonic promises to be a reoccurring musical event delivering history-making nights of amazing music for many years! You're not going to want to miss this one!" Billed as "Dream Theater's own prog-festival, the tour will kick off in June 2023.
Grammy Award-winning band Dream Theater has always been a prolific force in progressive metal. The band has always been known for showcasing incredible musicianship, and its members were often called prodigies. The band formed in the mid-80s under the name Majesty and the line-up comprised original members John Petrucci, John Myung, and Mike Portnoy. They later brought in longtime singer James Labrie and keyboardist Jordan Rudess. In 2010, Portnoy left the band, which implored Dream Theater to bring in Mike Mangini, who has done exemplary work with Steve Vai, Extreme, and Labrie's solo efforts. The band was renamed Dream Theater during the late '80s, and they moved on to release 15 critically-acclaimed studio albums.
In 1992, Dream Theater made their breakthrough by releasing their sophomore effort, Images and Words. The album peaked at number 61 on the Billboard 200 and number 2 on the Top Heatseekers chart. Meanwhile, the album's singles "Pull Me Under," "Take the Time," and "Another Day" all entered the Hot Mainstream Rocks Tracks. Images and Words later earned gold in the U.S. after reaching 500,000 copies sold.
In 2009, the band released their highest charting effort, Black Clouds & Silver Linings. The album peaked at number 6 on the Billboard 200 and entered the charts in 24 other countries. The album featured "A Rite of Passage," and "Whiter" was the last album to feature the original drummer Mike Portnoy.
Dream Theater's almost four-decade career has resulted in several accolades, including three Grammy nominations and one Grammy Award for Best Metal Performance for "The Alien," a single off their latest album, A View from the Top of the World.
Dreamsonic will also feature much-awaited performances from Devin Townsend and Animal As Leaders. Devin Townsend is the solo project of the former Strapping Young Lad frontman. In 1996, Townsend pursued his solo career by releasing his debut album, Punky Bruster – Cooked on Phonics. While maintaining his solo career, Townsend continued activities with Strapping Young Lad until its dissolution in 2007. Last year, Townsend dropped his latest album, Lightwork.
Critically-acclaimed djent icon Animal As Leaders is a newer generation of math metal purveyors. The illustrious trio has released four highly-regarded efforts, including their breakthrough sophomore effort, Weightless. Last year, the band released their latest work Parrhesia.
Catch Dream Theater, Devin Townsend, and Animal as Leaders at the first edition of Dreamsonic this June on Saturday, 17th June 2023!