Texas Trust CU Theatre | Grand Prairie, Texas
Get ready to experience Derek Hough's ultimate expression in dance as he takes showgoers on an incredible journey, exploring many different genres of dance. The tour is called "Symphony of Dance" and will be making its way to the Texas Trust CU Theatre on Friday, December 15, 2023. It's been four long years since he has been on tour, and he is pulling out all of the stops for this one. Fans will get to experience him in all of his glory as he puts on the most electrifying performance, topped off with the most stunning sound track. Everyone will want to get themselves to the show and expect tickets to run out. You must act now by clicking the "GET TICKETS" button before it's too late. It will be a truly inspiring event that will have you feeling uplifted through the power and beauty of body movement.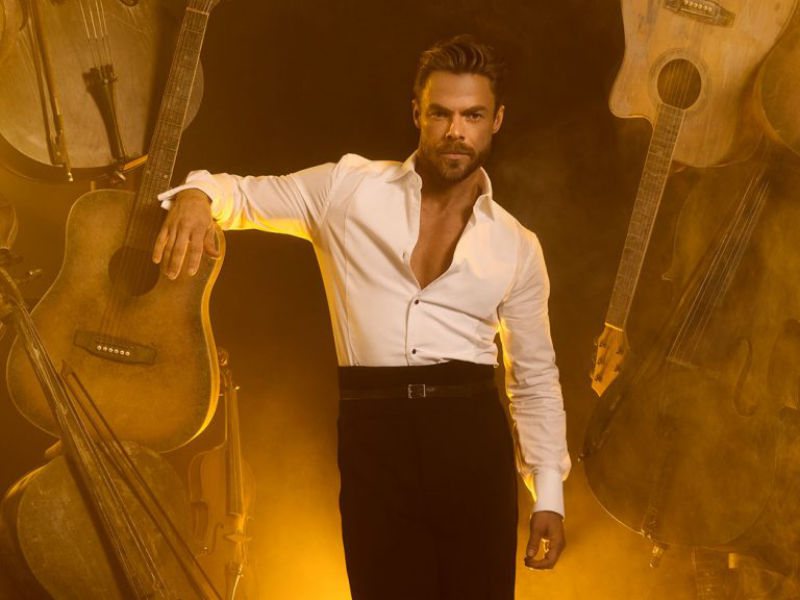 Derek Hough's career is legendary. With twelve Emmy nominations under his belt, he has become the most nominated male choreographer in TV history. He started off learning dance at 11 years old, and after a year of doing that, his parents moved him to London, where he would further his knowledge under the guidance of some of the best coaches in the world.
He has a diverse portfolio that includes film, TV, choreography, writing, and dancing. In 2007, he got his big break when he was cast on the hit TV show "Dancing with the Stars." He competed there for a total of nine years and set a record by winning the event an unbelievable six times. In 2017, he became a judge on the NBC hit series World of Dance alongside superstars Neyo and Jennifer Lopez for four seasons. Then, in 2020, he came back to "Dancing with the Stars as a judge.
He's quickly risen to prominence as one of today's most sought-after choreographers. He directed the music videos for Lil Kim, Lindsey Stirling, and Cheryl Cole, among many others, and is credited with helping Meryl Davis and Charlie White win gold at the 2014 Winter Olympics in Sochi.
Adding to his list of achievements are a total of three Emmy Awards from an incredible twelve nominations. Not only that, his memoir, "Taking the Lead: Lessons from a Life in Motion," gave him the coveted New York Times best-seller title. He just gets bigger and better with every passing year.
You can expect his latest tour to be a huge improvement to his previous ones, which were already huge successes. Take, for example, his 2014 "Move Live On Tour," during which he and his sister performed to sold-out venues. His new tour will feature heart pounding energy as you get to experience the hottest Latin, ballroom, and contemporary steps that only he can deliver.
It will truly be a mesmerizing experience for both seasoned fans and those new to the scene. Be sure to grab your tickets right here on this webpage before they sell out.