Texas Trust CU Theatre at Grand Prairie | Grand Prairie, Texas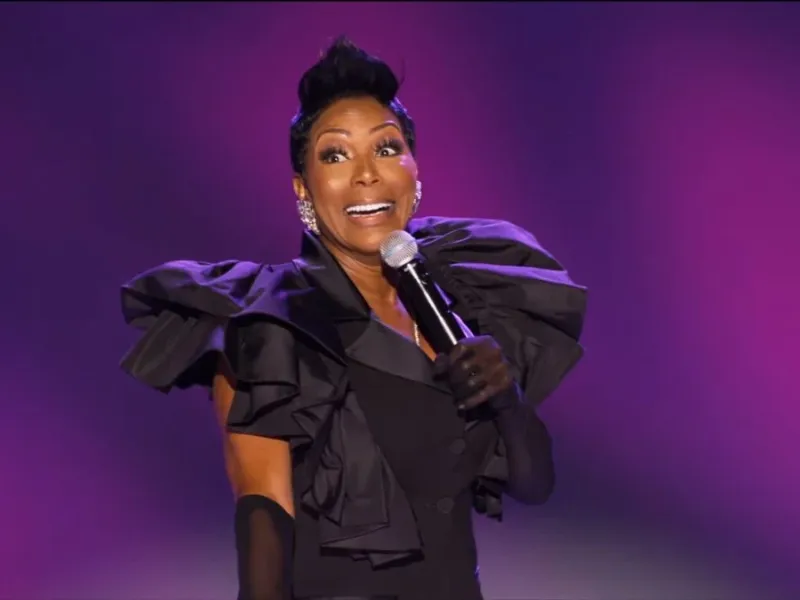 Not one, not two, but seven comedians are set to bring this house down! Take part in the Dallas Comedy Festival arriving on Friday, February 9th at the Texas Trust CU Theatre. Headliners for the event include Breaking Bad actor Lavell Crawford, Don D.C. Curry from the 90s sitcom Grace Under Fire, and the undisputed Queen of Comedy, Sommore! Completing the star-studded lineup are fellow stand-up artists Tony Roberts, JJ Williamson, Special K, and Teddy Carpenter; all here to tickle your funny bones for one night only. So, if you find yourself in Grand Prairie this spring, drop by the Texas Trust CU stage - the only destination that can promise viewers the best amenities, staging technology, and the finest sightlines throughout the state! Curtains rise at 8:00 PM, so make sure you're with great company, and let's all usher in the positive vibes. Purchase your tickets now for the laugh-fest of the season!
On Friday, February 9th, 2024, the much-awaited Dallas Comedy Festival will commence at the Texas Trust CU Theatre with Sommore, Lavell Crawford & Don D.C. Curry as the main acts! For this date, other formidable comedians included in the impressive lineup are Tony Roberts, JJ Williamson, Special K, and Teddy Carpenter. Also note that performances on different dates at alternative venues will feature a different set of comedians, guaranteeing a varied and equally entertaining lineup for each show.
Sommore, the American actress behind "Chandelier Status," has had a thriving career spanning two decades. Known as the "Diva of Contemporary Comedy," the award-winning comedian has been in movies like "Soul Plane," "Something New," and the box-office hit "Friday After Next." In addition, she has guested on popular television shows like "The Oprah Winfrey Show," "The Tonight Show with Jay Leno," "The View," and "Politically Incorrect with Bill Maher," while her latest comedy special, "Queen Chandelier," recently premiered on Netflix.
Meanwhile, actor Lavell Crawford is another stand-up comedian who has really stood out in the past few years. Audiences might remember him as Huell Babineaux from Breaking Bad and Better Call Saul. But he's not just limited to the small screen; you've probably caught him in major films like "American Ultra," "The Ridiculous 6," and "Mike and Dave Need Wedding Dates." With five stand-up specials under his belt, his latest laugh fest, "Lavell Crawford: Thee Lavell Crawford," premiered on Showtime in February 2023.
Last but not least, our third headliner, Don "DC" Curry is a familiar face to fans nationwide thanks to his frequent appearances on national television, annual theatre tours, and headlining gigs at top comedy clubs. However, he's perhaps best known for his comedic acting as "Uncle Elroy" in the popular urban classics, "Next Friday" and "Friday After Next."
Dubbed the "theater of the future," the Texas Trust CU Theatre at Grand Prairie redefines the concert touring industry with its comfortable, spacious seating, elite luxury suites featuring private entrances, upscale catering, and convenient parking. For a spontaneous and hilarious event like this, there's no better place to be! Grab your tickets now for the Dallas Comedy Festival with Sommore, Lavell Crawford & Don D.C. Curry on February 9th, 2024!