Texas Trust CU Theatre at Grand Prairie | Grand Prairie, Texas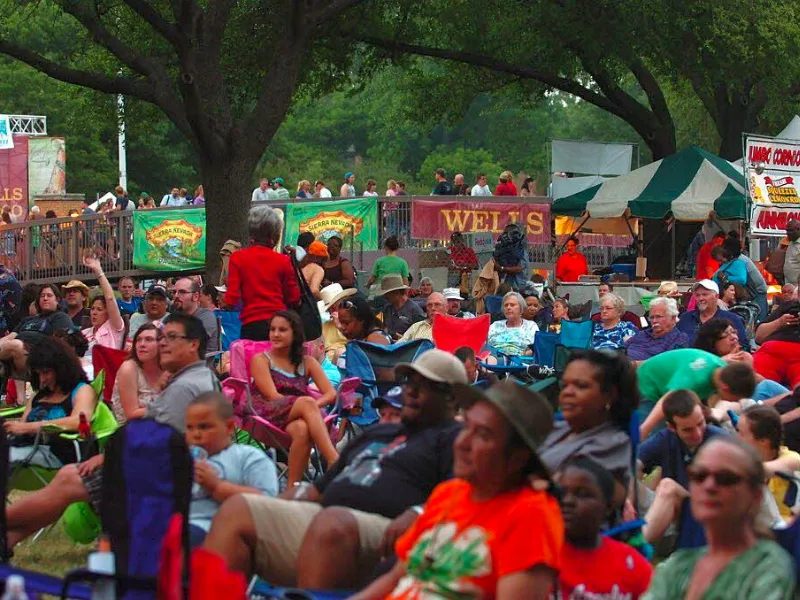 Blues fans in Dallas, gear up! The 19th Annual Dallas Blues Festival has been announced and it's coming very soon. The show is bringing in six talented artists, including King George, Calvin Richardson, Pokey Bear, Lenny Williams, J-Wonn, and West Love. These artists are promising an unforgettable show filled with some of the best tunes! If you've been waiting for this show to happen, we're pleased to announce that it's finally here.
The Dallas Blues Festival will take place at the Texas Trust CU Theatre on Friday, the 26th of April, 2024, Circle the date on your calendar because this is really happening! Prepare for a night of never-ending blues tunes and tune out the outside noise.
Don't miss this opportunity to be part of the Dallas Blues Festival! Feel the rhythm of authentic blues music and vibe with the tunes. Get your tickets by clicking 'get tickets'! Be quick before they sell out!
The Dallas Blues Festival is coming back for 2024. If you missed this year's show, fear not! You have another opportunity next year. If you've been to any of the previous events, then you know that this is a festival you're going to keep coming back to! The upcoming festival features some talented artists and you're sure to have an amazing time at the show.
Official Lineup:
King George: This Australian singer-songwriter is known for his highly emotive and super energetic live shows. Some of King Geroge's best songs include "Broken Hearted Whisper" and "Hover."
Calvin Richardson: Calvin's on a mission to keep the soul alive, and he does it right—touring non-stop with his full band to bring that soulful essence straight to the people. And you know what? His persistence is paying off big time! In the past year, his classic soul gem "There Goes My Baby," a collab with Babyface, turned into one of the hottest R&B hits,
Lenny Williams: He's the powerhouse lead vocalist who took the soul and funk vibes to the next level as part of Tower of Power back in the early '70s. But that's not all—Lenny's solo career is just as legendary! In '78, he dropped the heart-melting hit "Cause I Love You." And in '77, he blessed fans with the soulful "Choosing You."
Pokey Bear: He is one-third of the dynamic Louisiana Blue Brothas alongside Tyree Neal and Adrian Bagher. Together, they dropped the groove-packed "Love on the Bayou" in 2014. In the same year, he released the soulful masterpiece "Josephine Son Pokey." Some of the tracks are "The Gingerbread Man" and "Mr. Hit It and Quit It." And let's not forget his anthem, "They Call Me Pokey."
J-Wonn: He's a contemporary southern R&B artist. He's known for groovy hits like "I Need A Grown Woman," "I Got This Record," Move On," and "Daddy's Girl."
West Love: Teaming up with established southern soul singer/songwriter Stan Butler was a game-changer for her in 2018. Their collaboration kicked off with the hit "He's Doing That Donald Trump," West Love's debut southern soul single that soared to #8 on Daddy B. Nice's Top 10 Singles chart. There's also the chart-topping duet with Butler, "Down In The Kuntry," which won the title of Best Chitlin' Circuit/Blues Song of 2021.
Now that you know the full lineup, get ready to come to the show! Secure your tickets before they sell out!