Texas Trust CU Theatre | Grand Prairie, Texas
Two of Latin America's biggest stars will be invading the US concert scene this fall. We are talking about the equally-legendary Cristian Castro and Manuel Mijares. Fans of the two iconic singers in the United States will surely be ecstatic to know they will bring their "Hits Tour" to some of the country's most notable venues, including Texas Trust CU Theatre, this September 11, 2022. Join thousands of other Latin music fans in an evening that will be filled with vibrance and joy from the performances of Castro, Mijares, and their incredible band. If you are a fan of their music, this is your chance to see these two icons live on one stage. Get your tickets now and expect to be enthralled by Castro's rich tenor vocals and Mijares' resonant, theatrical baritone. Grab your tickets now!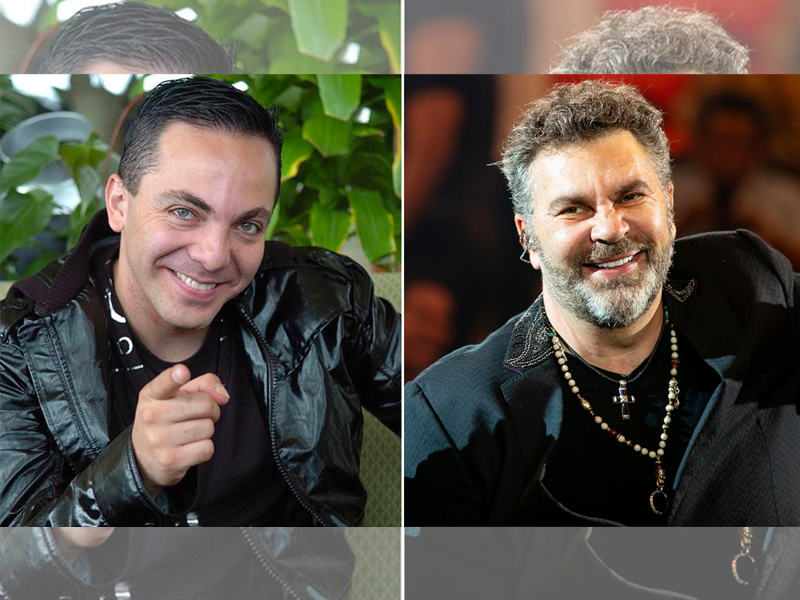 Mexican pop singer Cristian Castro's professional singing career began in 1992 when he released the Grammy-nominated album "Agua Nueva." A year later, he started going international by doing concerts in Puerto Rico. Since 1992, he has released 18 albums, many of which were top-charting on many Latin charts, including Billboard. He is one of the most skilled Hispanic singers. With his tenor vocal range, he has captivated people of different ages. Mexican singer Juan Gabriel hails him as "the man with the most faculties to sing in Mexico."
On the other hand, Manuel Mijares, also known as "Mijares," is a pop star whose fame began in the 1980s not only in Latin America but also in Japan. In 1981, after working as a nightclub performer in Japan, he debuted as a background singer for Emmanuel. His breakthrough came when he represented Mexico in the Iberoamerican Television Organisation (OTI) Festival in 1985, where he won "Revelation of the Festival." The following year, he released a self-titled album containing some of his biggest international hits, such as "Bella" ("Beautiful woman") and "Siempre" ("Always"). Overall, he released 25 successful albums.
Celebrating the fruitful career of the two equally legendary musicians, they are commencing their "Hits Tour" this year. They will perform their biggest hits, as well as the music of Juan Gabriel and José José, as a special tribute. Fans of this collaboration, do not miss them as they come to your city. Special mention to the fans in Grand Prairie, Texas; they will be performing at the Texas Trust CU Theatre on Sunday, September 11. Reserve your tickets now!