Texas Trust CU Theatre | Grand Prairie, Texas
Award-winning actor and comedian Chris Tucker comes to Verizon Theatre at Grand Prairie on Saturday 29th February 2020 for a night of energetic and hilarious stand-up! The Friday and Rush Hour star has his roots in stand-up comedy, rising to fame via the Def Comedy Jam in the early-1990s, and has been working the circuit again since 2011, building up a powerfully funny repertoire that explores fatherhood, adult life and some of his crazy experiences as a celebrity!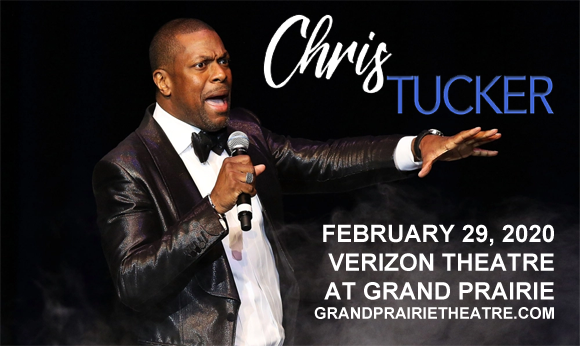 Rising to fame in the early 1990s as a recurring performer on Def Comedy Jam, American actor and stand-up comedian Chris Tucker has his breakout in 1995, starring alongside Ice Cube in the cult stoner-buddy movie Friday. In 1997, he co-starred with Charlie Sheen in Money Talks and had a notable role in Fifth Element, and the following year he starred alongside Jackie Chan in the first of three Rush Hour films – a series of martial arts action comedy movies. Throughout the 2000s, Tucker took a break from acting and returned to stand-up comedy, performing comedy the comedy circuit and enjoying the opportunity to connect with an audience again. In 2013, he was critically acclaimed for his performance in the Silver Linings Playbook and in 2015, Tucker recorded a stand-up comedy special for Netflix.