Texas Trust CU Theatre | Grand Prairie, Texas
This Tuesday, December 13, at the spectacular Texas Trust CU Theatre, country star Brett Eldredge will bring holiday cheers to fans as he performs some all-time favorite Christmas tunes. As part of his "Glow Live: Unforgettable Night of Christmas Classics," the 36-year-old singer-songwriter will perform both original and renditions of classic Christmas songs that will surely delight all audience members. Sing along to hits like "Mr. Christmas," "It's the Most Wonderful Time of the Year," "Feels Like Christmas," "Glow," and "White Christmas," among many others. Put some Glow into your chilly Tuesday night this December 13 by listening to Eldredge's polished country-pop and soulful voice. So be sure to grab your tickets as early as today. Hit the "Get Tickets" link on this site to reserve tickets for you and the entire family.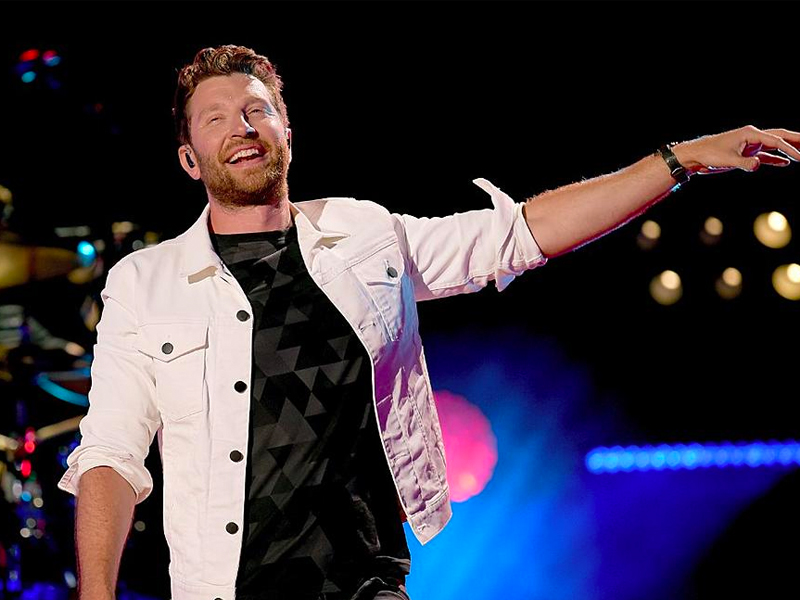 Brett Eldredge's popularity grew when he topped the Billboard Country Airplay chart three times with a single album. The country singer-songwriter launched his career by collaborating on Gary Allen's "I Think I've Had Enough." In 2010, he released his first single, titled "Raymond," which peaked at #52 on the US Billboard Hot Country Songs. The singles "Don't Ya," "Beat of the Music," and "Mean to Me" off his debut studio album, "Bring You Back," all peaked at number one on Billboard Country Airplay, catapulting his career to new heights. Five studio albums have been released by him since then.
His latest album, "Songs About You," marks a departure in tone and theme from his earlier works. This time, he's sharing his battle with anxiety as part of his introspective path of self-discovery. Eldredge shared that coming up with his latest album was an opportunity for him to showcase another side of himself. "I'm so grateful for my journey here. All the tough times, all the craziness, all the highs, all the lows, and I feel like, in a lot of ways, this record is the first time I've heard my full self, and I think when you hear it, you'll see what I'm talking about," he stressed in an interview.
The 36-year-old country singer has just slated his "Songs About You Tour" this year as a promotion for the album. The tour, which commenced in the summer of this year, is a massive success. If you haven't got the chance to book tickets to any of his shows, you need not worry because Eldredge is embarking on another tour this holiday season. Dubbed "Glow Live: Unforgettable Night of Christmas Classics," the 15-date trek is the country star's Christmas offering to all his loyal fans all over the country.
Commencing this November 25 in Nashville, the concert tour will feature songs from his two Christmas albums, "Glow" and "Mr. Christmas." He will be performing at the Texas Trust CU Theatre this December 13. Catch him and his incredible band as he sings classic Christmas songs that will put warmth to your holiday season. Reserve your tickets now. The "Get Tickets" button is waiting for you!