Texas Trust CU Theatre | Grand Prairie, Texas
The K-Pop map is showing an expansion of its territories in many parts of the world. And one of its rookie yet formidable conquerors is Ateez — an 8-piece boy band who are currently embarking on a tour dubbed as "The Fellowship"- Map The Treasure 2020. And part of their tour map is destination –Verizon Theatre at Grand Prairie on Thursday 23rd April 2020, where Ateez are expected my fervent K-Pop fans from this side of the world. Unlike hidden treasure, tickets to this show are easy to grab, if you're quick enough. Just click on the 'buy tickets' link on this site, and eureka!, tickets could be booked in just a few easy clicks. Book your tickets now!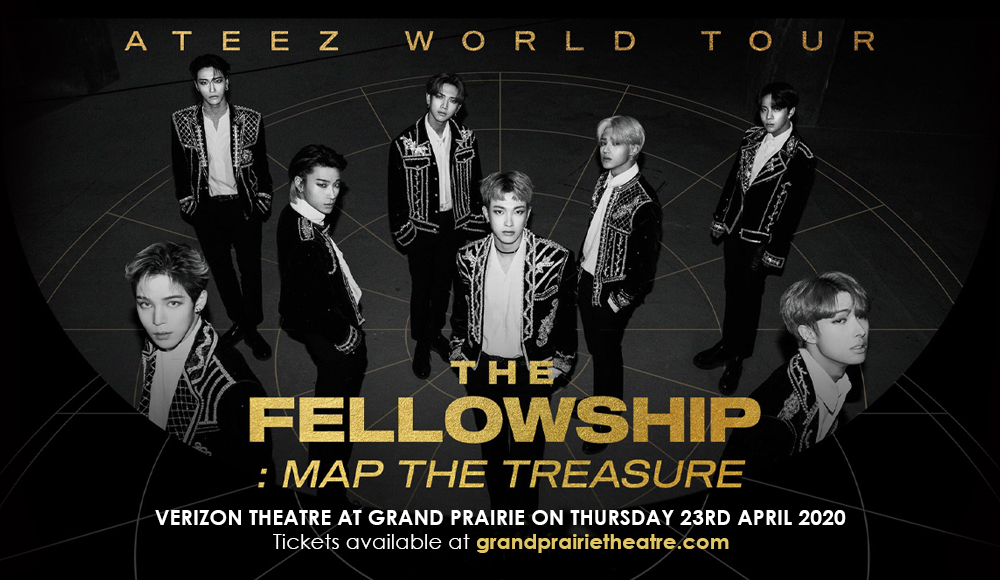 The more, the merrier — this is what makes Korean pop boy bands tick. Bursting with talent and exuberant energy for singing, dancing, synchronized choreography, and sizzling stylings, K-pop is truly a global phenomenon.
Ateez is an K-pop octuplet comprised of, namely, Hongjoong, Seonghwa, Yunho, Yeosang, San, Mingi, Wooyoung and Jongho. Though mere rookies in the K-pop scene, Ateez has definitely made their mark –so stunning that it instantly created an explosion in social media, where it all began.
Ateez's music label and management, KQ Entertainment, released a YouTube series, KQ Fellaz American Training in which they traveled to Los Angeles, California to train. The series concluded, and on July 3, 2018, ATEEZ was announced as the official group name and consequently released the song "From." Their singles "Say My Name," "Illusion" and "Wave" have hit the charts in Korea and the US. Ateez has also release EPs namely, "Treasure EP.2: Zero to One" and "Treasure EP.3: One to All". Ateez's cumulative album sales to date amount to over 200,000.
Join this exciting music quest as Ateez invades the Verizon Theatre at Grand Prairie on Thursday 23rd April 2020. Don't miss it!