Texas Trust CU Theatre | Grand Prairie, Texas
If you're addicted to Latin trap music, blame it on this dude — Anuel AA. He's the real deal when it comes to putting the Latin trap movement on the map. And yes, he's covering more ground by the minute as Anuel AA is currently on the road and packing-up live concert venues with his current concert tour. On Friday the 25th October 2019, Anuel AA is slated to take on the live stage of the Verizon Theatre at Grand Prairie. Lock this date and score tickets for you and the gang. Don't pass up on this one!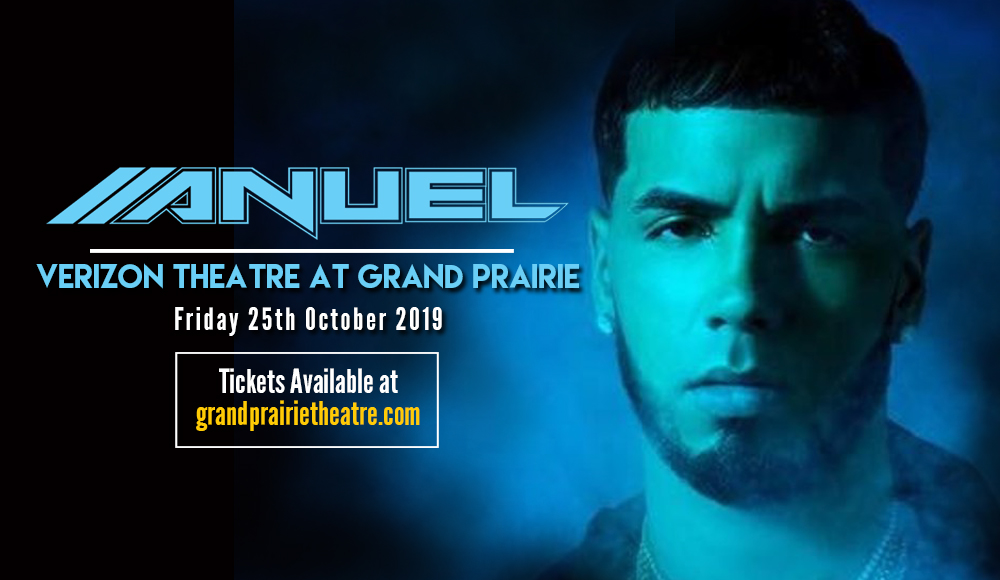 Anuel AA may be a controversial figure, yet no one can pin him down when it comes to his music. With a blend of reggaeton and hip hop, Anuel AA blazed new trails by being recognized as the founding father of the Latin trap movement. His uncompromising lyrics may be off-limits in mainstream radio, but his music has found its way through online and social media, which immediately racked-up colossal levels of streams and a mammoth number of followers. Anuel AA hit it big the first time with his collaborative release with fellow rap artist Ñengo Flow, for the single "Demonia" in 2011. It was succeeded by the hit "Esclava" alongside Bryant Myers, Almighty and Anonimus. Then he hit prominent star status with his first solo single "Sola". Then his first full-length album titled Real Hasta la Muerte which contained 12 songs and landed at number one on the Billboard Top Latin Albums chart in less than 24 hours; followed by a scooping up the 2019 Billboard Latin Music Award for New Artist of the Year.
Anuel AA is risky business. If you're not slick enough, you could just lose your slot to fans who are more quick on the trigger in scoring tickets to the show. Act fast. What are you waiting for? Hit that "buy tickets" button right here, right now!