Texas Trust CU Theatre | Grand Prairie, Texas
Are you ready for a hilarious night from one of comedy's most sought-after comediennes? Join the one and only Amy Schumer in Texas Trust CU Theatre this Sunday, 23rd October, in an evening of rib-tickling comedy that hits the sweet spot between profanity, feminism, and unbelievable craziness. Secure your tickets as early as now and prepare to laugh about Schumer's hilarious antics and relatable rants about relationships, sex, family, drinking problems, and anything and everything under the sun. Come see her this October and bring your standup comedy experience to a "whore" new level!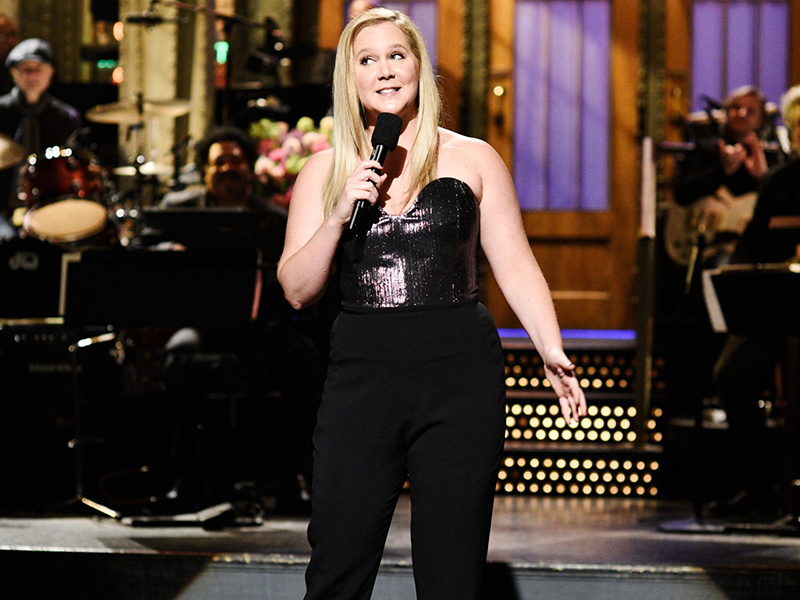 There is no doubt that Amy Schumer is one of the most famous female standup comedians in the industry today. Schumer might have done it all as an Emmy-winning and Golden Globe-nominated standup comedian, actress, writer, producer, and director. This 40-year old movie star just hosted the recently concluded 94th Academy Awards. If that doesn't show how big her name is in the industry, then you don't know showbiz. After all, not everyone can host the Oscars, right?
Like most successful comedians, her success didn't come overnight. She started doing standup comedy in 2004 when she first performed at Gotham Comedy Club. She recorded a Live at Gotham episode for Comedy Central in 2007. Schumer considers this episode as her big break. She then went on to appear on the reality television talent competition show "Last Comic Standing" in 2007. Although she did not win, her stint at the famous show made her more popular.
From then on, Schumer's career goes nothing but up. She is the creator, star, writer, and executive producer of the award-winning "Inside Amy Schumer," the popular Comedy Central television series, which premiered in April 2013 to the network's highest season premiere ratings. The show won the 2015 Writers Guild Award for "Best Comedy/Variety Sketch Series." It was also honored with the first-ever Primetime Emmy Award for "Outstanding Sketch Variety Series." In addition, she received awards from the Television Critics Association, Critics' Choice Television Award, and Peabody Award for her outstanding show. In 2019, she was nominated for an Emmy in the "Outstanding Writing For A Variety Special" category for her comedy special "Amy Schumer Growing."
In July 2020, Schumer released "Expecting Amy" on HBO Max. This three-part documentary series takes viewers behind the scenes as Amy battles through a complicated pregnancy while documenting the formation of her latest comedy special. It may have been the pandemic, but there was no stopping Amy from premiering the second season of her cooking show, "Amy Schumer Learns to Cook." Together with her award-winning chef husband, Chris Fischer, she premiered the show on Food Network in August 2020.
With all these hosting, acting, directing, standup comedy, and everything in between, we can definitely say that Amy Schumer does it all. And now, she is back on the road for her "The Whore Tour." This is her first major North American trek in over four years, set to kick off in August 2022 — and good news to all Texas fans is that she will be stopping at the Texas Trust CU Theatre at Grand Prairie this Sunday October 23. Grab your tickets for her show now and prepare for a night of pure, unpretentious comedy from the one and only Amy Schumer!