Texas Trust CU Theatre at Grand Prairie | Grand Prairie, Texas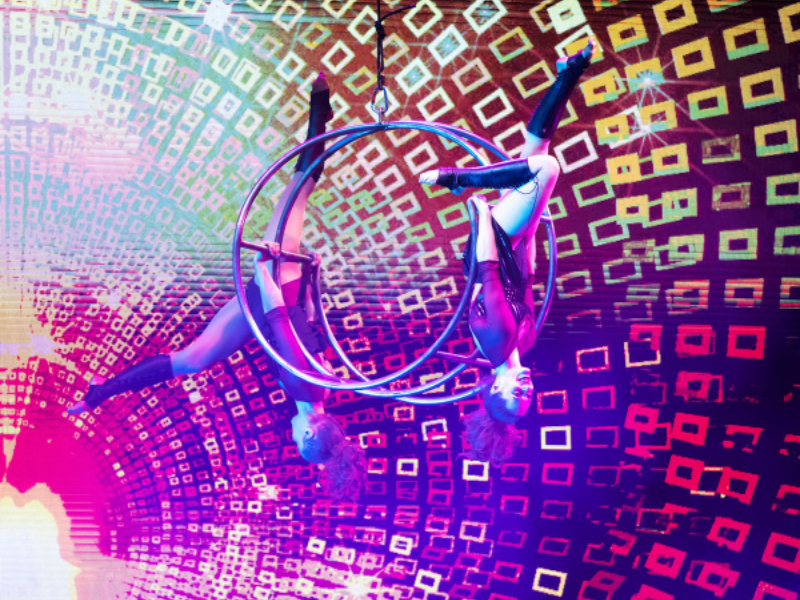 Prepare for a splendid holiday with the whole family! The Magical Cirque Christmas is swinging its way to the Texas Trust CU Theatre on December 14, 2023! This winter season, dance the holiday spirit into a Magical Cirque Christmas - a joyful variety show bursting with nostalgia spelled out by charm and awe-inspiring stage magic for people of all ages! Scheduled a week before Christmas Eve, you will be thoroughly dazzled, enchanted, and fully filled with holiday cheer as you watch jaw-dropping performances from world-class entertainers performing to an iconic selection of music! Get ready for circus acts, illusions, and acrobatics galore in this must-see show that puts a twist on your favorite classic tunes. Let's all come together and celebrate a Magical Cirque Christmas at the ultimate American concert hall situated in Grand Prairie, Texas! Don't be a Grinch - make sure you get yourself and your loved ones a ticket today!
This winter season, A Magical Cirque Christmas is performing at the Texas Trust CU Theatre on Thursday, 14th December 2023.
A Magical Cirque Christmas will bring the magic of the holiday season through a unique Broadway-style production accompanied by contemporary circus acts. Featuring all of your favorite carols sung live on stage by a fantastic ensemble of musicians in addition to the signature mind-blowing performances. The theatrical event is a show for all ages that will run for approximately 2 hours. With a range of circus acts, the production truly has something for everyone and is a family event that will create enduring memories.
Aryn Shelander, a contortionist and aerial foot archer, and Jonathan Rinny, a rolla bolla, unicycle, and juggling artist, are among the acts returning for this season's tour. Shelander is trained in Mongolian Contortion and is one of the pioneers of aerial archery. In North America, Europe, and the Mediterranean, she has appeared on prominent shows like America's Got Talent and France's Got Talent. Fourth-generation circus performer Rinny captivates audiences with his balance and accuracy as he bends beyond the limits of human possibility while ascending steadily higher in the air on a constantly shifting surface. "America's Got Talent" judge Simon Cowell dubbed Rinny "the best rolla bolla act I have ever seen."
"This year, we have reimagined every aspect of A MAGICAL CIRQUE CHRISTMAS. Our team of visionary artists and creators have crafted a show that promises to mesmerize audiences of all ages," said Co-Directors Louanne Madorma and Mark "Swany" Swanhart. "Get ready for a fusion of holiday charm, a musical sleighride and visual breathtaking performances. We believe that Christmas is a time for making memories so mark your calendars for the most anticipated A MAGICAL CIRQUE CHRISTMAS ever."
Plan a trip to Grand Prairie as it holds one of the greatest concert halls in the US. The grand venue in Texas is spacious with great acoustics, perfect for hosting live performances such as this winter extravaganza!
The spirit of the season is alive more than ever with this merry treat! The show is perfect for the entire family, so secure those tickets now!