Texas Trust CU Theatre | Grand Prairie, Texas
The viral cyberspace duo, 2Cellos, are live at Verizon Theatre at Grand Prairie on Sunday, April 10th, 2022. 2CELLOS are celebrating their 10th anniversary this year and are working hard to continue reaching new stratospheres. The pair have released an online compilation covering the best of 2CELLOS over the last ten years, so grab some tickets now to hear it live as well as some of their upcoming, brand-new album, Dedicated, due out in September this year.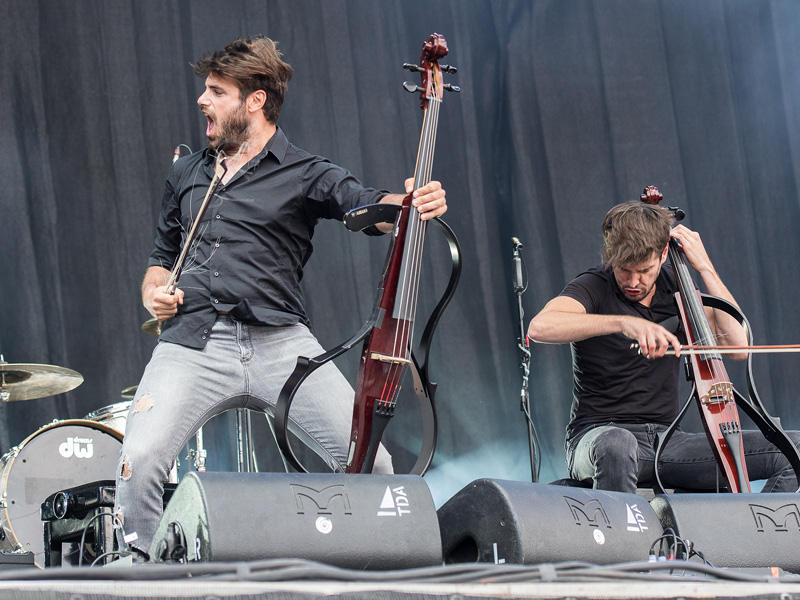 Luka Šulić and Stjepan Hauser are the eclectic, international sensation 2CELLOS. The duo first reached video viral fame on YouTube with their 2011 rendition of Michael Jackson's "Smooth Criminal," off of their debut eponymous album, which also includes covers of songs by U2, Guns N' Roses, Nine Inch Nails, Sting, Coldplay, Nirvana, Muse, and Kings of Leon. The two classically trained cellists play instrumental arrangements of well-known pop and rock songs, as well as classical and film music. They have released five albums, with a sixth, brand-new album, Dedicated, due out in September 2021.
The pair, Luka Šulić and Hauser, have since created a name for themselves with their electric and dynamic playing style. Amassing a staggering 1.3 billion YouTube views, 5.5 million YouTube subscribers, 1 billion streams, and have sold nearly 1 million concert tickets. Their third album, Celloverse, debuted at No. 1 on Billboard's Classical and Classical Crossover charts and made the Billboard Top 200. Then the "Game of Thrones Medley," recorded with the London Symphony Orchestra, became their third No. 1 hit on the Classical chart, and so far their rendition of AC/DC's "Thunderstruck" has racked up over 200 million video views on YouTube to date, and if you are one of the few that haven't seen it yet, then definitely go watch it!