Texas Trust CU Theatre at Grand Prairie
This January, you have the opportunity to join a fellowship that can lift your spirits! Unite 2023, a Christian music festival, is making its way to Grand Prairie, Texas, for a one-night event at the Texas Trust CU Theatre on Thursday. 12th ! The show is set to feature high-energy, multi-genre performances from contemporary Christian artists, such as Christine D'Clario, Jordan Feliz, Unspoken, Blanca, Katy Nichole, Aaron Cole, and many more! The show is guaranteed to entertain, inspire, and lift your mood! So hurry, grab your tickets now and join the celebration of the good word at Unite 2023 at the Texas Trust CU Theatre!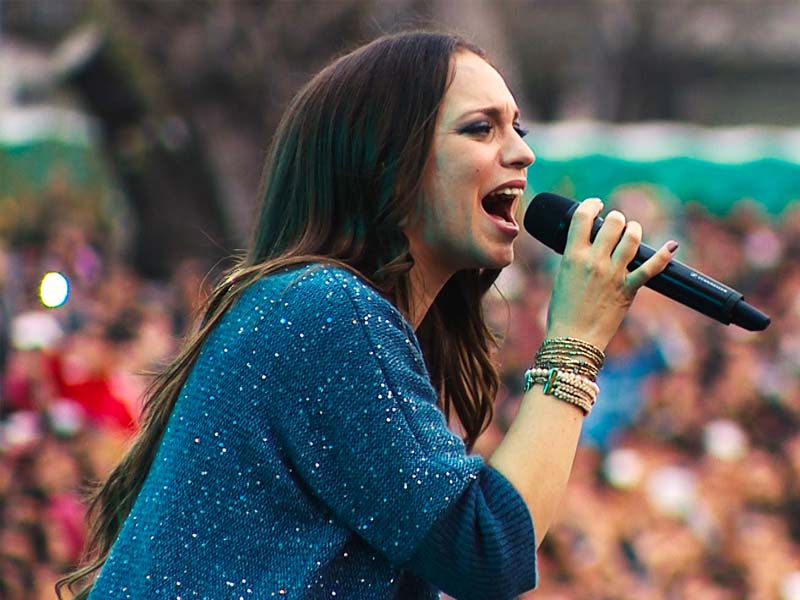 Unite 2023 is a celebration of various artists who come to demonstrate their music and individuality. Each performer on this night of Christian music is unique and has its own culture expressing its worship of Jesus Christ. The event's purpose is for worship and aims to gather kindred minds and newcomers for a one-night spectacle at the Texas Trust CU Theatre.
Latin Christian music artist and worship leader Christine D'Clario will perform her biggest hits, including "No me abandonarás," "Eres mi Fuerza" performed with Jaime Barceló, "Magnífico," "El Nombre de Jesús," and more. She released her self-titled debut album in 2005 and made her breakthrough with her fourth studio album, Más Profundo. The album peaked at number 48 on the Billboard U.S. Latin charts and number 17 on the Pop Latin charts.
In 2015, D'Clario's first live album, Eterno Live, entered the top 5 on the Billboard Latin and number 2 on the Pop Latin charts. Three years later, she dropped her latest live release, Emanuel, featuring notable tracks, such as "Rey de Gloria," "Santo Santo," Dios de Maravillas," and "Admirable," featuring Julio Melgar.
If you love Christian music, you better check out Unite 2023 and see incredible performers like Christine D'Clario and several others at the Texas Trust CU Theatre! Unite 2023 features several artists from different genres, all with the same message! Score your tickets now and join the celebration!