Texas Trust CU Theatre at Grand Prairie
Tyler The Creator — artistry is in his name, but controversy is his game. He walks the fine line between creative genius and notoriety, yet fans are drawn and devoted to following his tracks. As he heads out on his latest tour de force in support of his latest album IGOR, expect a deluge of demand for tickets to his shows. Tyler The Creator has pinned the Verizon Theatre at Grand Prairie as one of his concert destinations and is slated to hit the stage on Wednesday 23rd October 2019. With a few easy clicks to that "buy tickets" button, you'll be well on your way to witness a show-stopping live performance from a certified hip-hop genius.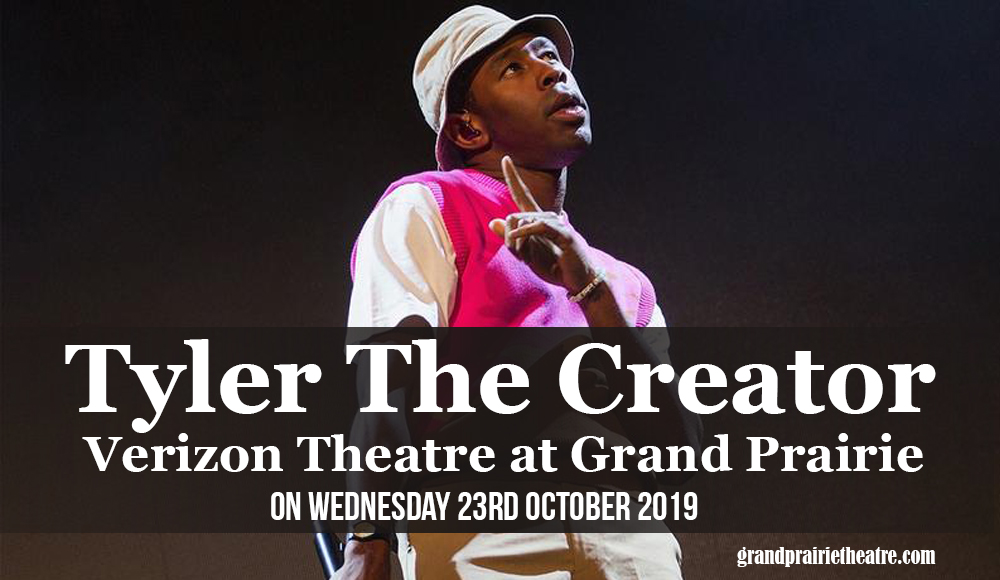 He may have been the target of critics, bashers, and those who find offense from his highly controversial lyrics. But Tyler The Creator seems unfazed, and so do his legions of followers. Tyler The Creator has exhibited his creative genius in songwriting, record producing, video directing, graphic and fashion design. He was once the co-founder and de facto leader of the alternative hip hop collective Odd Future. With the release of his debut solo mixtape, Bastard, in 2009, he receive rave reviews from critics, including Pitchfork Media who placed it at #32 on their top 100 albums of the year list. Tyler has released six studio albums to date with albums like "Wolf", "Cherry Bomb" and "Flower Boy" hitting prominent spots in Billboard charts, with the latter getting a nomination for Best Rap Album at the 60th Annual Grammy Awards. His next album, Igor, was released in 2019 and debuted at number one on the US Billboard 200, becoming Tyler's first US number-one album. Some of his most popular hits include "Sandwitches," "Yonkers," "She," and "Domo23".
A lot of artists perform, but not many can astound. That's the Tyler The Creator effect. Don't dare miss it!