Texas Trust CU Theatre | Grand Prairie, Texas
If you are looking for a unique experience this summer, you should check out Tyler Henry at the Texas Trust CU Theatre! The renowned clairvoyant known for predicting and reading the fortunes of Hollywood's top celebrities is hitting the road for a much-awaited series of speaking engagements! What can you expect from the star of Netflix's Life After Death with Tyler Henry on this highly-anticipated event? Fans can look forward to enlightening readings, astounding discoveries, and interactive Q&A! On Wednesday, 27th September 2023, Tyler Henry will present his critically-acclaimed live show at the Texas Trust CU Theatre in Grand Prairie, Texas! Hurry and score tickets now to be part of this thrilling experience!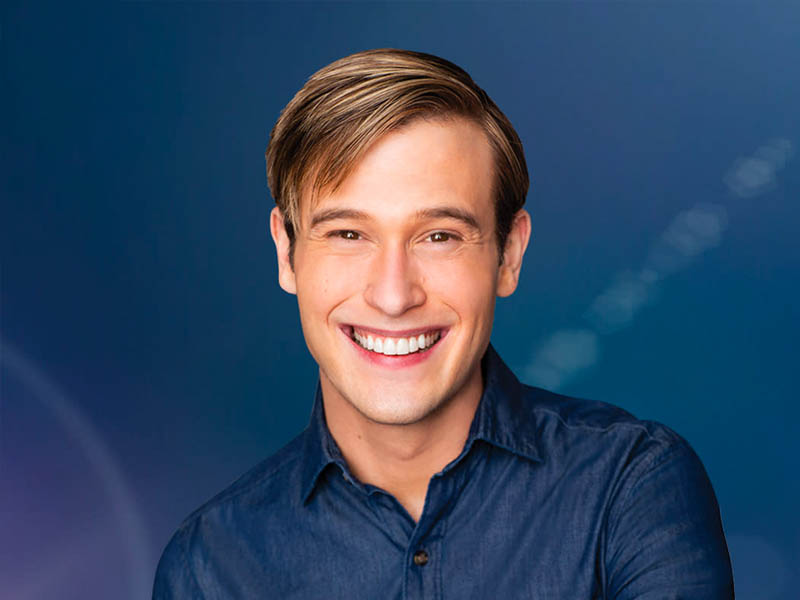 Tyler Henry is Hollywood's favorite clairvoyant. The reality show personality and self-proclaimed medium is known for conducting readings and using his psychic powers to tell the fortunes of celebrities. Some of his notable clients, include Khloe Kardashian, Chad Michael Murray, Boy George, RuPaul, Ronda Rousey, and more. He first emerged in 2015 after appearing in an episode of the popular reality show, Keeping Up with the Kardashians. There, he made predictions about Khloe Kardashians' future love interest.
The following year, Hollywood Medium with Tyler Henry was launched by E! The show's format comprises Henry conducting readings and predicting future events of celebrities. The show lasted four seasons and has brought in several notable celebrity guests. In 2017, he published a memoir, Between Two Worlds: Lessons from the Other Side. In the book, he shared how he discovered his gift for "communicating" at ten years old. In 2019, Hollywood Medium aired the last episode of its final season. In 2022, Henry signed up with Netflix and released a new exciting series titled Life and Death with Tyler Henry.
Catch Hollywood's most groundbreaking medium as he delivers an exhilarating live show at the Texas Trust CU Theatre. Tickets are now available, so hurry and grab yours now!