Texas Trust CU Theatre at Grand Prairie | Grand Prairie, Texas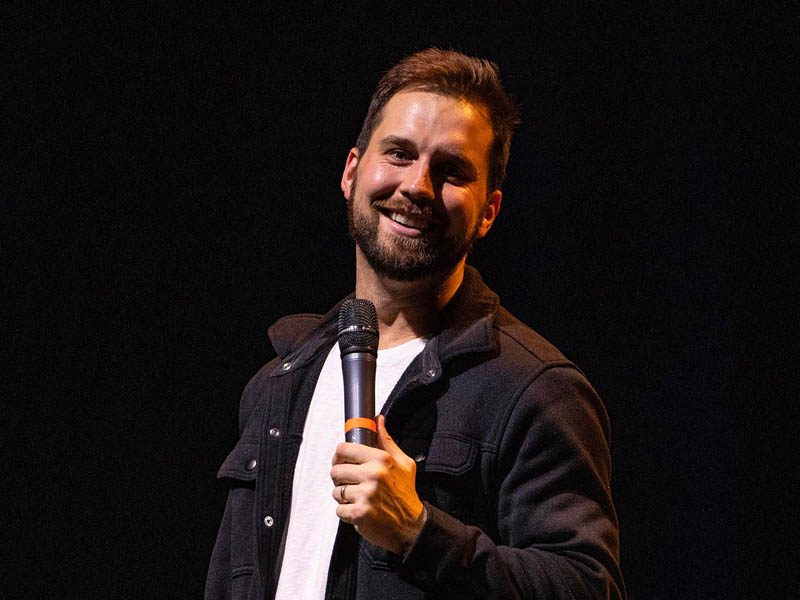 This fall, the sensation stand-up comedian Trey Kennedy just plotted numerous more dates for his Grow Up comedy tour! The multi-talented funnyman is already scheduled to perform over 30 dates across North America this summer. But due to public demand, Trey Kennedy has extended his outing all the way to fall! This is great news for fans who are keen on seeing the performer deliver his hilarious stand-up bit on stage! On Thursday, 19th October 2023, the Grow Up Tour will come to the Texas Trust CU Theatre at Grand Prairie, Texas, for a night of a fantastic laugh riot! Fans can look forward to his fresh material, hilarious anecdotes, and his uncanny observations! Kennedy has sold out many of his 2023 shows already, but there's still time to grab tickets to his show in Grand Prairie! So if you love to laugh and enjoy Trey Kennedy's relatable humor, then you better hurry and score your tickets now before it's too late!
There is no denying that Trey Kennedy is one of the hottest comedians this 2023. The viral stand-up comedian has multiple dates under his helm for the Grow Up Comedy Tour, and many shows are selling out months in advance. The Oklahoma native has always been beloved by fans for his great relatable humor. Last year, he made waves across the stand-up comedy world with his sold-out 2022 trek, Are You For Real? By December, he has also released his hit special with the same name, which has garnered half a million views on his Youtube.
Being one of the younger comedians (he's a millennial), Trey Kennedy can easily entertain both young and older crowds. He has also used the power of the Internet to grow his following. As of this summer, Kennedy has over 3.8 million followers on Tiktok, over 4.7 million on Facebook, and over 1.2 million subscribers on Youtube. Meanwhile, his videos have clocked in almost 300 million views.
Fans seeing Trey Kennedy at the Texas Trust CU Theatre on Thursday, 19th October 2023, can anticipate the comedian's fun and relatable humor. The comedian has also been known for delivering joy when needed and helping his audience find common ground. Kennedy will also be highlighting an entirely new show this 2023.
Trey Kennedy stepped into the limelight in 2011. At the time he was still a mere 19 years old at the time, and the young aspiring performer first dabbled in R&B and blues music. He also went as far as releasing an EP in 2016 titled Take Me to the River. The following year, Kennedy tried his hand at creating comedic videos and uploading them on Youtube. Since then, his material has gone viral all over the world, imploring him to set out on a 2018 tour.
In 2019, Kennedy founded his podcast, Correct Opinions, with Trey Kennedy. The comedy podcast has been included in the top 100 comedy podcasts in the U.S., as well as in other countries, such as the U.K., Australia, and Canada. That same year, his "Moms" video went viral and garnered 5 million views.
If you've been following Trey Kennedy for a while, this is your opportunity to catch him as he performs his brand new set at the Texas Trust CU Theatre on Thursday, 19th October 2023! Quickly secure your tickets now by clicking on the Get Tickets link!