Texas Trust CU Theatre | Grand Prairie, Texas
You seriously don't want to miss this! Two of Country Music's most dynamic performers, Travis Tritt and Chris Janson will be coming to Texas Trust CU Theatre on Friday, October 14th 2022. Both singer-songwriters, of country style music, both started music career very young and while still at school, and each started singing at their church bands and broke into the music industry to form into what is now termed a high energy, dynamic duo, performing explosive and unpredictable concerts across the United States. These two performers have numerous albums under their belts and have both worked with music industry greats on albums and as producers.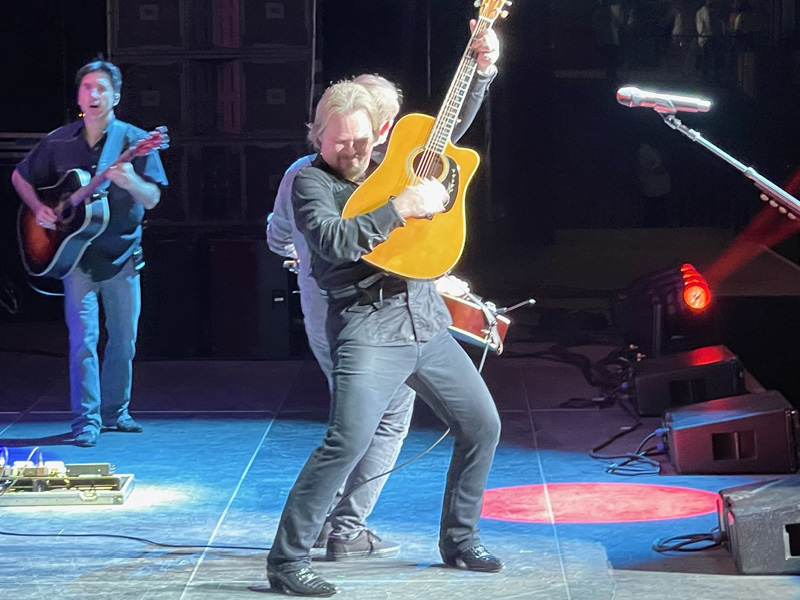 This dynamic duo is known for their high-energy, high-performance concerts. Chris Janson has teamed up with Travis Tritt, to bring you an unpredictable, fiery and shattering experience of a concert.
Chris Janson is a country music singer-songwriter, recording four full-length albums, and competently plays a variety of instruments. He co-wrote and released his debut album in 2009, and now boasts 4 albums, 3 extended play albums, 13 hit singles and 20 videos. His high energy performances are described as being explosive, unpredictable, and fiery, and above all, hugely entertaining.
The multi Grammy award-winning, talented and entertaining Travis Tritt is also a country music singer-songwriter, and is also an actor. Travis Tritt was given his first guitar at age 8, and he taught himself how to play it. At age 14, with his new guitar, he learned to write lyrics for his songs. Seven of his albums are certified platinum or higher. Tritt's musical style is defined by mainstream country with some Southern rock influences, and has said that, "he writes strictly from personal experiences". He has received two Grammy Awards, four Country Music Association awards, and in his acting career he has appearing alongside some acting greats, Willie Nelson, Kris Kristofferson, Steven Segal.