Texas Trust CU Theatre at Grand Prairie | Grand Prairie, Texas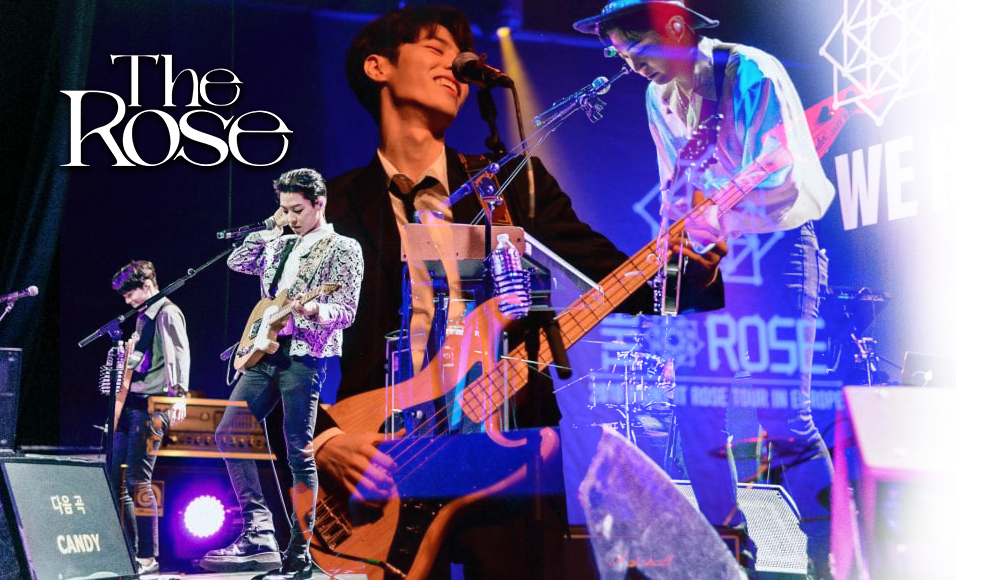 My heart's so sour without you! Well, fet not, 'cause the South Korean indie pop-rockers, The Rose, is making its big live comeback across North America. Launching "Dawn to Dusk" nights on their newest tour, the band is taking its biggest hits and a brand-new album live on stage. Having served two new singles over the past month with "Back to Me" and "Alive", fans are in for a rockin' treat as their sophomore LP "DUAL" makes its big release. Now that they're back, The Rose is taking its heart-wrenching tales and slamming its electric guitars at Texas Trust CU Theatre on Sunday, 5th of November this year. Following a successful run of their "Heal Together" World Tour in support of their debut LP, the rising stars prove to be an unstoppable force, taking South Korean indie-rock anthems to the next level. So, make sure you don't end up 'sorry by booking your tickets now!
Approaching a year since their massive "Heal Together" comeback world tour, The Rose is switching things up with a rockin' new record. As "DUAL" inches closer to an official release, the band marked dates for the US and Canada leg of their "Dawn to Dusk" trek. With two hits dominating airwaves, "Back to Me" and "Alive" prove to be rockin' anthems of what we can expect from The Roses' newest sonic offering.
Dropping a couple of visuals and brand-new hard-hitters, it's evident that the band's taking a different direction with this year's release. From exploring themes of healing and forgiveness in last year's "Heal", they're now hinting at full-on angst and soaring vocals to heart-wrenching and adrenaline-induced hits.
"Dual is going from a totally different angle, definitely," Woosung shared with Rolling Stone. "We're playing around with new sounds and tones. We're going to have two sides to the album. The dawn side will be more exciting and have festival vibes, while the dusk side will be more mature with darker-sounding tracks. We want to showcase two sides of our genre and tones."
Though South Korea became globally known for its eccentric and colorful K-Pop acts, its indie-rock scene is totally worth paying attention to. Likened to discovering gems, The Rose is an act that's jet-set to further bloom. Prior to the band's 2022 comeback, they signed with Far East Movement's Transparent Arts label.
"The Transparent Arts team respects our vision and we are excited to have their support as we grow further in our careers," the band shared in a statement.
Together, Woosung, Dojoon, Hajoon, and Jaehyong never fail to make hearts throb with their alluring hits such as "Sorry", "Sour", "She's in the Rain", "Time", and "Beauty and the Beast".
Gaining victory from a lawsuit with their former label, and officially launching a new chapter as The Rose, 2023 just might be their biggest year yet. On August 3rd, they're headlining Lollapalooza's Bacardi stage, exactly six years since their debut with "Sorry".
Though one might say Korean indie-rock acts are overshadowed by the K-Pop craze, The Rose definitely proves that it has what it takes to go global. "Bands like us aren't always viewed as being able to be successful," Dojoon shared with Rolling Stone. "We believed in ourselves and our sound. And we didn't want to receive songs from other people," Woosung shares as he recalls a time when a major K-Pop writer remarked that their debut track "Sorry" was too sad and slow. "If we were going to do songs that other people were telling us to do, we would have already gone our separate ways."
Proving that their creativity comes from within, The Rose is definitely an unstoppable force for its authentic artistry and rockin' good music. So, blackroses, better make sure to book your tickets now!