Texas Trust CU Theatre at Grand Prairie
An event of this caliber does not come around very often, and that is why the fans have gone insane with excitement. On October 1, 2023, The Postal Service and Death Cab for Cutie come to the Texas Trust CU Theatre. Together, they will play their albums in their entirety ("Give Up" and "Transatlanticism," respectively). You're all but guaranteed to have one of the most amazing times of your life, but you must act fast to secure your spot because tickets will sell out fast, and once they do, it is for good. Grab the opportunity while you still can by clicking the "Get Tickets" button right now.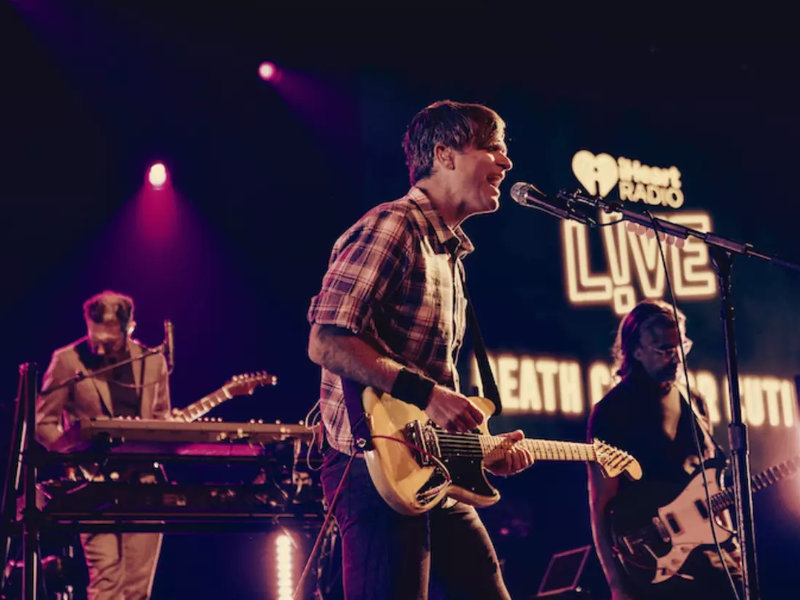 It finally happened: to celebrate the 20th anniversaries of their specific works of art, "Give Up" and "Tansatlanticism," The Postal Service and Death Cab for Cutie have declared a new co-headlining tour. It's been over a decade since fans saw "The Postal Service" perform live, so this tour is especially significant.
With state-of-the-art sound and lighting as well as a venue with the most incredible facilities and amenities, you can expect both bands to execute their entire albums to a very high standard while enjoying the good life. Indeed, witnessing Benjamin Gibbard, co-founder of Death Cab for Cutie, and "The Postal Service" perform live together is an extremely rare thing.
It's worth noting that the live renditions of these songs are superior to the albums themselves which are nothing short of incredible, and you can't afford to miss out. Securing your tickets couldn't be simpler; just click on the "Get Tickets" button and grab your tickets before someone else beats you to it and you miss out. It will be the best decision you make all year.