Texas Trust CU Theatre | Grand Prairie, Texas
This fall, '90s Southern hip-hop will reign supreme in Grand Prairie, Texas! The prolific rappers who emerged from the era are joining forces to deliver music fans a memorable night! Chart-topping rap mogul Juvenile, the unprecedented duo 8Ball, and MJG, as well as Goodie Mob, Scarface, and Bun B, are all sharing the stage at the Texas Trust CU Theatre for the highly-anticipated The Legends of Hip-Hop! On Friday, 3rd November 2023, fans can look forward to a fantastic plethora of hits and old-school rap staples that dominated the airwaves during the late '80s, '90s, and early 2000s! The hip-hop industry is currently celebrating the 50th anniversary of the genre this 2023, and what's a better way to commemorate the best of the genre than by seeing some legendary acts who paved the way for modern rappers? So if you're keen on seeing legends deliver some bars this fall, you better hurry and score tickets to The Legends of Hip-Hop at the Texas Trust CU Theatre!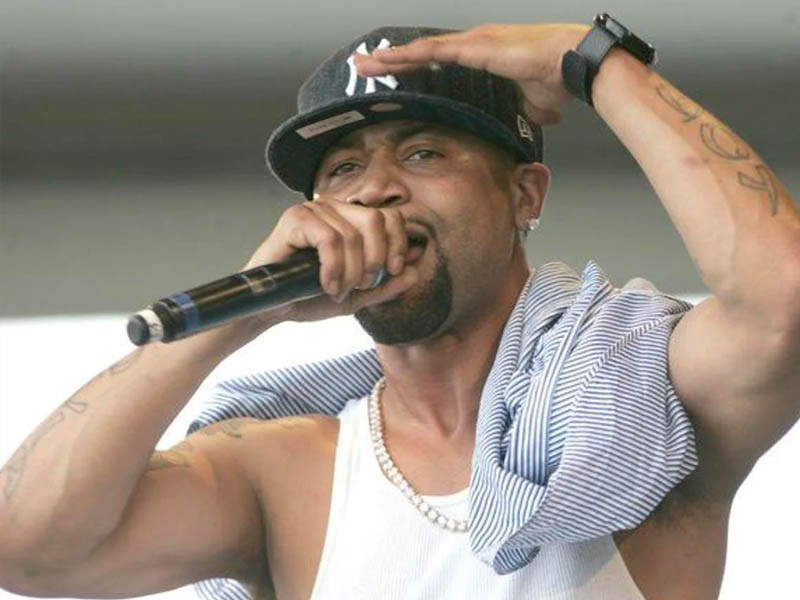 Terius Gray, a.k.a. Juvenile, is a platinum-selling rapper known for his iconic hits, "Back That Azz Up," "Slow Motion," "Rodeo," and "400 Degreez." He's mostly known for his work during the late '90s, including his breakthrough album, 400 Degreez, released in 1998. The album peaked at number 9 on the Billboard 200 and number 2 on the Top R&B/Hip-Hop Albums chart. 400 Degreez moved on to sell over four million copies in the U.S., officially becoming Juvenile's best-selling album. After his breakthrough, Juvenile released nine more albums, including his number 1 albums, G-Code and Reality Check. Over the course of his career, Juvenile has earned a four-time platinum, two platinums, and two gold certifications. Moreover, he has sold over ten million albums worldwide.
8Ball and MJG is one of Southern hip-hop's most celebrated duos. The Memphis-natives delivered fans incredible hits, such as "Space Age Pimpin," "You Don't Want Drama," "Clap On," and "Bring It Back." The duo first emerged in 1991 when they released their debut single, "Listen to the Lyrics." By 1993, they had released their debut album, Comin' Out Hard, which charted on Billboard's R&B/Hip-Hop Albums chart. By 1995, 8Ball and MJG have soared to number 8 on the Billboard 200 with the release of their third album, On Top of the Word. By the next effort, In Our Lifetime, the band had already signed with major record label Universal. All in all, 8Ball and MJG have released eight studio albums, three of which earned gold in the U.S., while two went to number 1 on Billboard's R&B/Hip-Hop Albums.
Goodie Mob is a four-member hip-hop group comprising CeeLo Green, Big Gipp, Khujo, and T-Mo. Emerging in 1991, the quartet released their debut hit single, "Cell Therapy," and made a breakthrough into the Billboard Hot 100, peaking at number 39. Apart from charting in the mainstream category, the song also topped the Hot Rap Singles. The single was featured in Goodie Mob's debut album, Soul Food, released in 1995. The record also dropped its follow-up singles, "Soul Food" and "Dirty South." Goodie Mob achieved commercial success with Soul Food and sold over 500,000 copies in the U.S., earning them their first gold certification. After their stellar debut, the group released five more studio albums, including their latest effort, Survival Kit. During an interview, member T-Mo mentioned that they created the album as a response to the Black Lives Matter Movement. Ceelo Green also added that they were "inclined by the opportunity and commanded by the circumstance."
See the amazing southern rappers, Juvenile, 8Ball and MJG, Goodie Mob, Scarface, and Bun B as they light up Texas Trust CU Theatre for the Legends of Hip-Hop! Tickets are now up for grabs!