Texas Trust CU Theatre | Grand Prairie, Texas
Calling all Texan Beach Boys fans! You might want to go Surfin' U.S.A. this fall and witness your favorite Californian band envelop the Texas Trust CU Theatre with some Good Vibrations. The rock n roll pioneers will bring the excitement of their "Sixty Years of the Sounds of Summer" tour to one of Texas's well-known venues. Sing and dance to the classic hits of The Beach Boys, including "California Girls," "Wouldn't It Be Nice," and the multi-platinum "Kokomo." Let their songs' timeless youthful exuberance bring joy to your Saturday night this October 1. Grab your tickets now and come to the show with your friends and family. After all, shows like this are so important not to share with your loved ones. Click the "Get Tickets" link to place your ticket orders.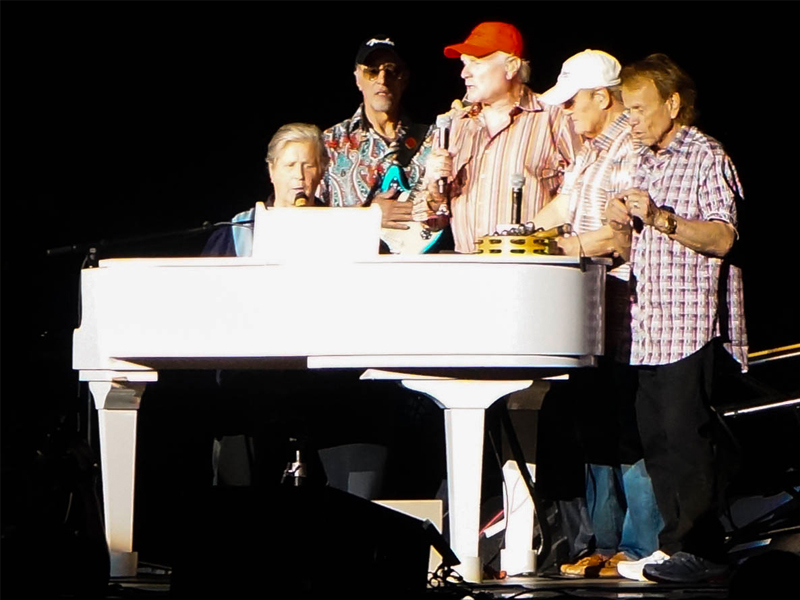 During the 60s, The Beach Boys became America's first best rock band. They were at par with the United Kingdom's The Beetles. Brian, Dennis, and Carl Wilson, along with their cousin Mike Love and friend Al Jardine, created music widely regarded as some of the best of their time. Even today, they are considered one of the most critically and commercially successful bands.
The once garage band hit gold when they released "Surfin' U.S.A." in 1963. With that release, people started to fall in love with the fresh, youthful, and ingenious songs they came up with, dubbed the "California Sounds." Continued top ten singles proceeded in their career. As the "British Invasion" (imposed by the phenomena of The Beetles) occurred in the mid-60s, they were one of the last standing bands to put up a fight. Some of their classics are "I Get Around," "God Only Knows," "Good Vibrations," and "Surf's Up."
Rock fans know their impact as pioneers of rock creativity. Psychedelia, power pop, progressive rock, punk, alternative, and lo-fi were developed because of their progressive sounds. That is why they are worthy of legendary acclaim and celebration.
In their 60 years of summer sounds, the band continues to surf around the world. On October 1, they will be heating up the Texas Trust CU Theatre in Grand Prairie, Texas. See them live and get tickets now!