Texas Trust CU Theatre | Grand Prairie, Texas
Your favorite indie band, The Band CAMINO, is back! Following the announcement of the release of their highly-anticipated sophomore album, The Dark, the band also announced their upcoming tour. SCREAMING IN THE DARK. Yes, we are also screaming because of this announcement!
They announced through their social media channels that Screaming in the Dark will feature other talented artists Bad Suns, Charlotte Sands, and TheWLDLFE, as the supporting acts.
The Band CAMINO's members are Jeffery Jordan, Garrison Burgess, and Spencer Stewart. Famous for their hit singles "Crying Over You," "2/14," and "I Think I Like You," the band is popular among rock, pop punk, and alternative fans all over the globe.
Watch the show live on Sunday, the 24th of September, 2023, at the Texas Trust CU Theatre. Bring your friends and rock to the music.
The show is almost sold out, so buy your tickets now!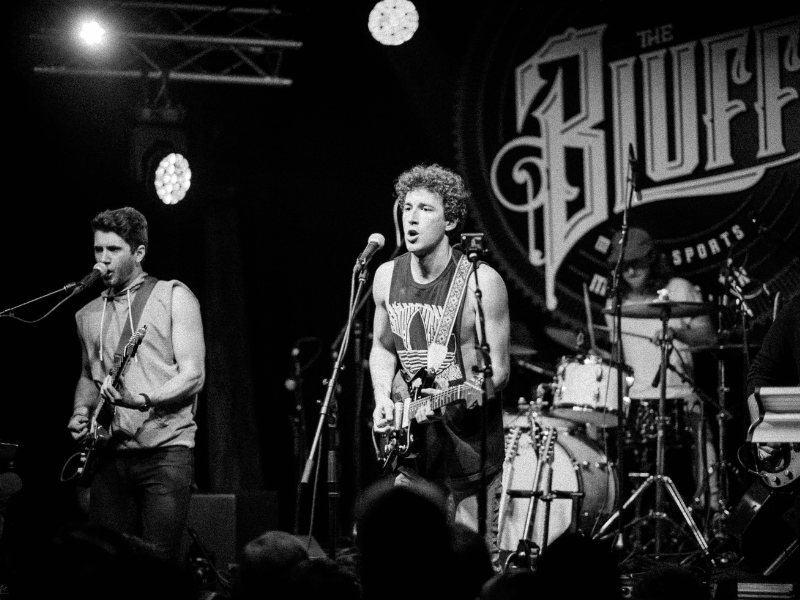 The Nashville pop-rock trio, The Band CAMINO, is composed of members Jeffery Jordan, Garrison Burgess, and Spencer Stewart. The band was initially formed in 2015 while they were still students at the University of Michigan.
The band released their first EP in 2016, My Thoughts On You. They produced and released their own songs until 2019 when Elektra Records signed them. As of today, the band has released a total of 3 extended plays, 1 self-titled album, and 1 upcoming album.
Their songs are incredibly catchy, relatable, and infectious. The fans love them for continuously producing music that resonates with everyone. Want to listen to love songs that don't sound cheesy? The Band CAMINO is the one for you.
"They are one of the most lyrical and melodic bands I have heard in a while, but they do it in such a unique way. They confront and talk about real problems and heartbreak but in an upbeat way that doesn't make you feel super sad when listening to it," said Reese Gorman from Honey Punch Mag.
The supporting acts for the upcoming are just as good! Bad Suns is an American alternative rock/indie band from California formed in 2012. "Cardiac Arrest" and "Baby Blue Shades" are some of the band's most popular songs.
Charlotte Sands is an American singer known for her hit song "Dress." She has worked and collaborated with some of the most prominent artists in the pop/rock/alternative genre, including 5 Seconds of Summer and Sleeping with Sirens.
Last but not least, THEWLDLFE. They're an indie-pop band who first released their songs "New" and "ILY," which gathered the attention of several indie publications, receiving airplay on over 90 college radio stations, and even receiving tweets from Hollywood A-Listers Abigail Breslin and Chloe Grace Moretz.
Catch The Band CAMINO live onstage and be one of the first few people to listen to their new album in person! With great music and amazing supporting acts, this will be a night to remember.
Tell your friends and save the date because, on the 24th of September, 2023, they'll be at the Texas Trust CU Theatre. Buy your tickets now before they run out!