Texas Trust CU Theatre | Grand Prairie, Texas
T-Pain may not Buy U a Drank this Friday, June 24, at Texas CU Theatre, but he can surely give you one of the best concert experiences this summer. Yes, you've read that right! The Grammy award-winning singer-rapper will bring the excitement of his "The Road To Wiscansin Tour" to Houston, Texas, for a night of greatest hits, such as "Bartender," "Buy U a Drank," "I'm N Luv (Wit a Stripper) and "Best Love Song," among many others. Let this enigmatic singer spice up your Friday night. Click on the "Get Tickets" button now to order your tickets.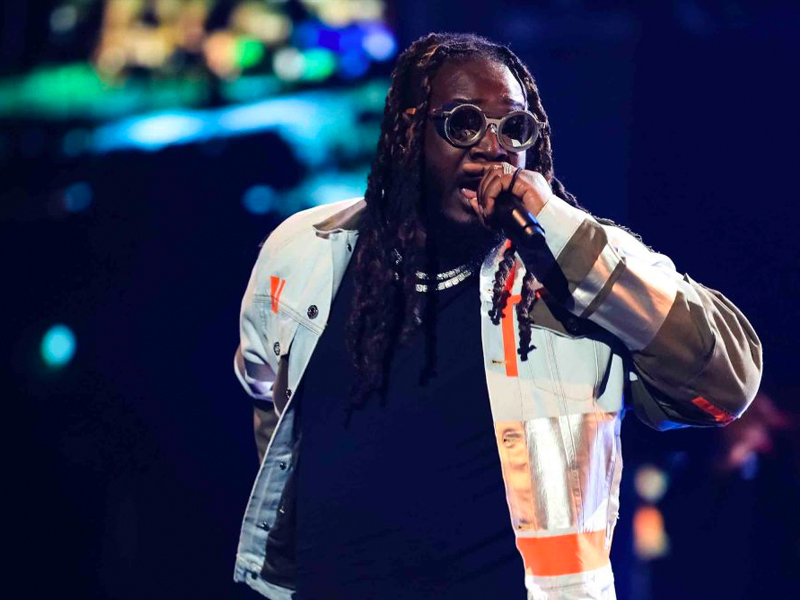 Best known for popularizing Autotune, a pitch-correcting audio processor, for vocals, with the effect turned up to give the voice a robotic quality, T-Pain is a Grammy award-winning singer and rapper who rose to fame in the mid-2000s. His breakthrough R&B single "I'm Sprung" propelled him to release his first album, "Rappa Ternt Sanga," in 2005. He followed the success of his first album two years after with his "Epiphany" album, which reached number one on the US Billboard 200 chart. His third album, "Three Ringz," was released in 2008. The albums included a string of hit singles, including "I'm Sprung," "I'm 'n Luv (Wit a Stripper)," "Buy U a Drank (Shawty Snappin')," "Bartender," "Can't Believe It," and "5 O'Clock".
T-Pain enjoyed the limelight throughout his career and produced one hit after another. He boasted over 50 chart-topping singles from 2006 to 2010 and was also part of Flo Rida's biggest hit, "Low," which was certified diamond (10× platinum) by the Recording Industry Association of America (RIAA).
After winning the 2019 season of "The Masked Singer," T-Pain surprised the world by releasing a new album called "1UP." The album was his 6th since his debut and has introduced T-Pain to a younger audience. Thanks to his stint in the hit TV show, people were able to see the natural talent of the 37-year-old singer beyond his famous use of autotune.
This year, the Grammy Award-winning singer will release his 7th album named "A Day Out With the Girls." He will also be embarking on a tour dubbed "The Road To Wiscansin." The tour kicks off on May 17 in Austin, Texas, and will make stops around the country for the entire summer, including Grand Prairie's Texas Trust CU Theatre on June 24, 2022. If you want to be jumping on T-Pain's timeless hits and new music, you should book your tickets as early as today. Click on the "Get Tickets" button to secure your tickets now.