Texas Trust CU Theatre at Grand Prairie | Grand Prairie, Texas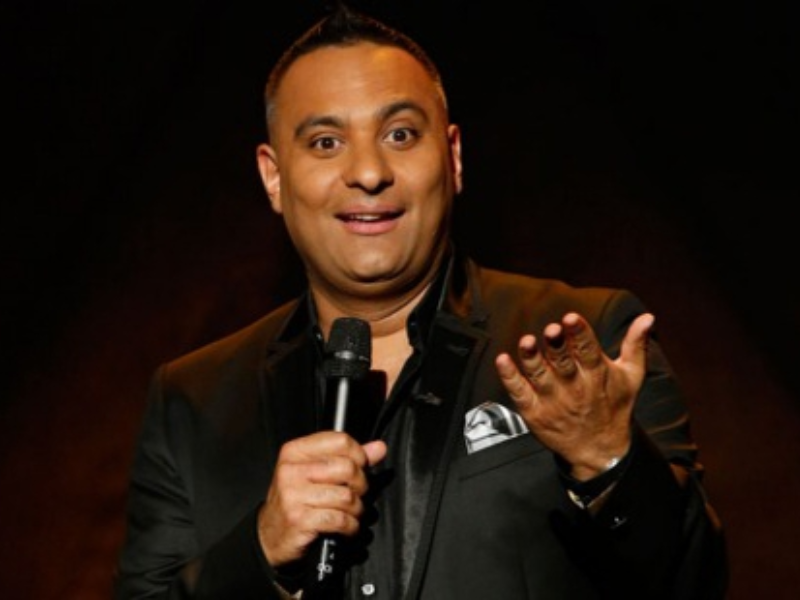 Bringing out the laughs in the second leg of his "Act Your Age" world tour, award-winning stand-up comedian Russell Peters will hit the Texas Trust CU Theatre on Friday, September 29, 2023! There simply isn't enough real dialogue or true talk these days - at least, that's what prominent international comedian Russell Peters believes. This coming fall, the host of the Culturally Cancelled podcast is going live to bring audiences around the world a taste of genuine and relatable humor! The Canadian entertainer ranked third on Forbes' list of the highest-paid comedians in the world back in 2013. Over the course of his 20-year career, Peters has performed as the headlining act at comedy festivals across North America, won a Gemini Award, and hosted The JUNO Awards twice, further amassing an extraordinary level of international acclaim. Purchase your tickets now and expect a stress-free evening of laughs with your closest friends!
"Texas!!! I'm coming back in September!!! #Austin #GrandPrairie #SugarLand #SanAntonio And then in October I'll doing @citywinerystl in #StLouis presale starts Today!!!," the comedian posted on Instagram last July 20, Thursday.
As part of his "Act Your Age" two-leg world tour, Russell Peters performs live at the Texas Trust CU Theatre on Friday, 29th September 2023. Beyond North America, the comedian will be hitting stages at Australia and Asia as well.
Russell Peters is a stand-up comedian from Brampton, Ontario, who is of Indian origin. In addition to being nominated for Best Male Comic at the Canadian Comedy Awards, he has had four nominations for Gemini Awards. Peters has performed at events like the Edinburgh Festival, the Winnipeg Comedy Festival, and the Just for Laughs Comedy Festival in Montreal.
Peters is the first comic ever to have a Netflix special given to him as his podcast "Culturally Cancelled" skillfully combines laugh-out-loud humor with sincere discussion as he chats with guest stars, featuring some of the top comedians in the industry. In his native Canada, he was also known as the first comedian to sell out the Air Canada Centre, with over 13,000 tickets sold over two days for that one show.
"In some ways, a Russell Peters show is a bit like a heavy metal concert. It's not how we live our everyday lives – we let our freak flags fly a little, sing about things that we don't usually sing about, and when we go back home, we return to our regularly scheduled programs. Peters always takes us through life using the eyes of his parents, relatives, friends, and fans and uses his travels throughout the world to spark conversation," Dan Savoie's review of the recently announced tour.
The Texas Trust CU Theatre is one of Grand Praire's most popular venues for live stand-up performances. With a flexible and advanced indoor space, it is the best location in Texas to host Russel's legendary act.
Those who avail of VIP packages will be treated to exclusive opportunities such as preferred seating, meet & greets and photos with Russel himself, VIP laminates, and a special signed poster from the event. Reserve your seats before tickets start running out!