Texas Trust CU Theatre | Grand Prairie, Texas
Brace yourselves for a hilarious and colorful Friday night as the Emmy-nominated comedian, Randy Rainbow, brings his "Pink Glasses Tour" to Grand Prairie, Texas. Join the multi-faceted internet personality as he rocks the Texas Trust CU Theatre this September 30 for a comedy show that will leave you laughing out loud. Be amazed at his quick-wittedness, powerful voice, and rib-tickling stage antics. Grab your tickets now, prepare to sparkle through your stress and laugh your troubles away with the one and only Randy Rainbow! Whether you are a fan or not, watching this show is a must. The moment he puts his pink glasses on, you know you are in for a treat. You don't want to miss seeing him on this hilarious night filled with Broadway-tinged-show-tune and pop parodies. Get your tickets now!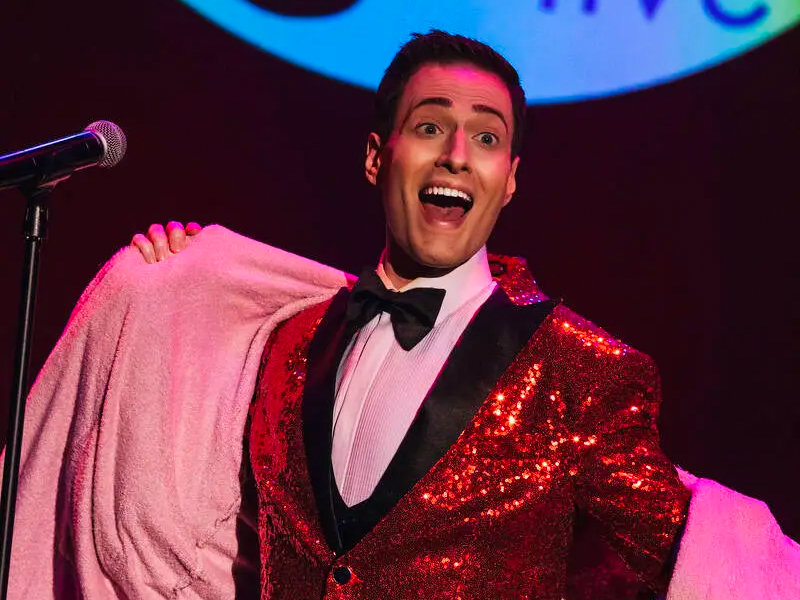 Those who have seen the stand-up skits of Randy Rainbow understand that his comedy is nothing like any other. Apart from being a comedian, he is also an established singer. His specialty combines the two, creating comedy that has politically themed satire and music parodies.
Rainbow's breakthrough occurred after his hilarious fake phone call "Randy Rainbow is Dating Mel Gibson" went viral in 2010. This was followed by "Randy Rainbow Calls Lindsay Lohan," "Randy Rainbow Calls Dr. Laura," "The Morning After Chelsea's Wedding," and many more. Many of his fake call skits were very popular. In 2016, his career catapulted higher after his works shifted to politics and music parodies, which became people's coping mechanisms due to the stress of the 2016 American presidential campaign. He was known for roasting the candidates, most especially Donald Trump. "Braggadocious," a spoof of the classic Mary Poppins song "Supercalifragilisticexpialidocious" is one of those.
Alongside his success in music parodies are his extensive work as a singer-songwriter. His EP "Hey Gurl, It's Christmas!" came out in 2019. Subsequently, he released a studio album called "A Little Brains, A Little Talent," which was released in 2021. From 2019 until 2021, Rainbow was continuously nominated for Best Short Form Variety Series, a Primetime Emmy award.
Starting this August, the iconic comedian will go back on the road for the "Pink Glasses" Tour. One of his stops will be at Texas Trust CU Theatre in Grand Prairie, Texas, on Friday, September 30. You can now get tickets to see him live!