Texas Trust CU Theatre at Grand Prairie
Are you ready to make this holiday season way better than last years? Three-time Grammy Award-winning and multi-platinum selling group Pentatonix is bringing the holiday spirit back into 2021! Pentatonix, The Evergreen Christmas Tour 2021 comes to Verizon Theatre at Grand Prairie on Thursday, December 23rd, 2021. Buy your tickets and come along to celebrate the pop-style Capella group's, sixth holiday-themed album, Evergreen, which will be released on October 29th. "It's Been a Long, Long Time" since we had a holiday season this good, so don't miss out, as it will be a long while to the next one!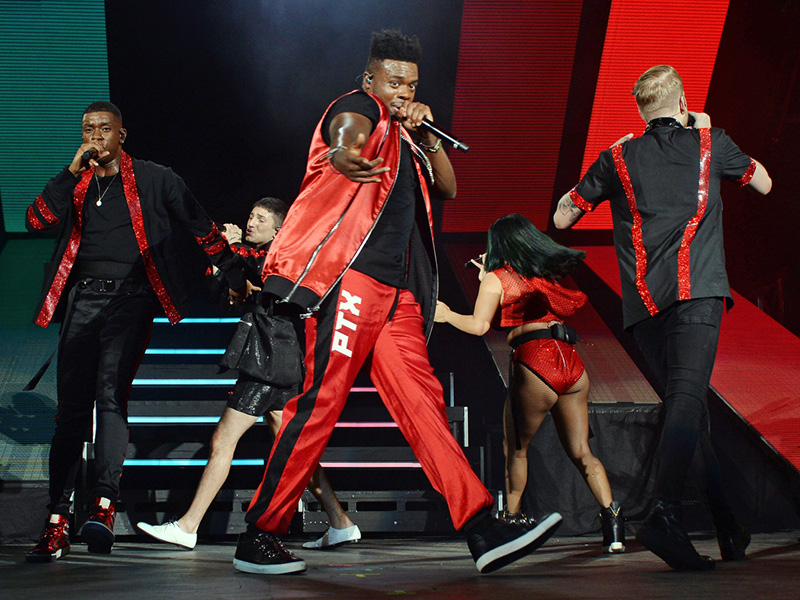 Pentatonix are a pop-style Capella group from Arlington, Texas, consisting of vocalists Scott Hoying, Mitch Grassi, Kirstin Maldonado, Kevin Olusola, and Matt Sallee. Last summer they released their, At Home EP, which features new covers of, "Blinding Lights", by The Weeknd, "when the party's over", by Billie Eilish, "Break My Heart", by Dua Lipa and "Dreams", by The Cranberries, before releasing two original songs, "Happy Now" and "Be My Eyes" from their brand-album, The Lucky Ones, as well as a cover and video for Tears for Fears' "Mad World". The Lucky Ones, came out in February and a deluxe edition in September 2021. The group is as usual, following it with a holiday album, Evergreen, the quintet's sixth holiday-themed album, which will be released on October 29th.
Pentatonix have had two number 1 albums on Billboard's Top 200 Chart, their 2015 gold-certified self-titled album and the two-time platinum, That's Christmas To Me, holiday themed collection. The group has received multiple RIAA certifications for multi-platinum, platinum and gold-selling albums and singles, a Daytime Emmy nomination, starred in three holiday specials on NBC and appeared in the feature film Pitch Perfect 2. The group have won 3 Grammy Awards for their songs, "Daft Punk", "Dance of the Sugar Plum Fairy", and "Jolene" which featured Dolly Parton. As well as 1 Streamy Award, 2 YouTube Music Awards, and a Shorty Award.